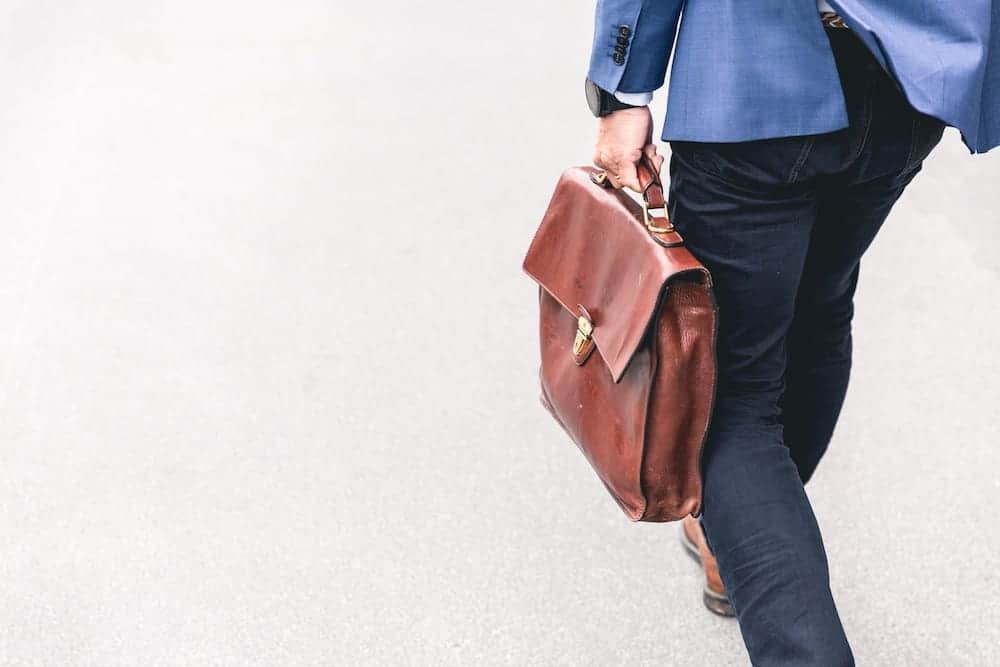 LinkedIn has successfully carved out its niche as a "professional" social network; In fact, the networking site has almost 690 million users as of 2020. More people are getting recruited for jobs because of their LinkedIn profiles every day.
Thus, you're likely wondering how to make your LinkedIn profile more attractive to recruiters.
Learning how to make a more attractive LinkedIn profile can lead to you receiving more offers from recruiters without you reaching out first.
In this article, Y Scouts offers 5 tips to improve your LinkedIn profile to help you improve your job opportunities.
How to Make an Attractive LinkedIn Profile For Recruiters
1. Keep your LinkedIn profile up to date.
Your LinkedIn profile is basically a very thorough online resume. Keep it current, because executive recruiters on LinkedIn are always looking for someone to fill open positions. In order to show that you're qualified for the best leadership positions available to you, make sure you have all of your related experience listed. You wouldn't show up to an in-person interview with a copy of your resume that you haven't updated since 2009. Don't do it online.
2. Fill out all of the information in your LinkedIn Profile – including your picture.
If you equate LinkedIn with your traditional resume, leaving off information is like describing yourself as "detail oriented" and then littering the rest of the resume with typos. The quickest way to make it look like you don't care about your LinkedIn profile is to leave it unfinished. Large gaps in information show that you didn't take the time to complete everything you could to show off your skills. Even having the little gray box where a picture should go is a red flag for purpose based employers, as it's an obvious sign that your profile is incomplete. If you don't bother to complete your LinkedIn profile, how can an executive recruiter be confident that you'll finish any work-related projects you start?
3. Make sure your LinkedIn profile picture you use is something you'd want your employees to see—and an actual picture of you.
This should go without saying, but make sure your LinkedIn profile picture is something you'd want a future boss to see you doing. Meaning that your LinkedIn picture should be professional, or, at the very least, not embarrassing or incriminating. It is also safe to assume that you are not a dog, a car, or one of the Windows sample pictures. These options may be a little more pleasing to the eye than a profile without a picture, but they're still unprofessional because they're not you. Depending on your industry, it may be worth it to invest in some professional headshots. However, in some situations, using a camera with a timer and taking a picture in a spot with nice lighting should suffice.
4. Add all of your professional skills and get honest endorsements.
One of the cool things about LinkedIn is that you can get other people to endorse you. Your old bosses and other connections can vouch for your ability to perform certain tasks, and there's no limit to how many people can help you show yourself off. However, that doesn't mean you need to message people you don't know and ask them to endorse your ability to use Microsoft Office just to prove to any recruiters looking at your profile that 500 people have confidence in your ability to make a Power Point. These types of connections are shallow because they have no value to you when you have to call on others in the industry for help. Instead, really the time to make connections and use endorsements that matter and will actually help you make headway in your career. Potential employers should applaud this effort.
5. Use your "voice."
You've set up a comprehensive profile, added your skills, and collected personal recommendations. So…now what? You engage. This is the probably the most crucial—and most often ignored—strategy on LinkedIn. Post relevant and professional content on your stream at a moderate level. Meaning: don't spam, but let your voice be heard. Don't be afraid to comment—intelligently—on articles you or your connections post.
Remember to keep it professional, but don't stray too far from your personal voice when it comes to writing. Some light-hearted, inoffensive humor is appropriate in certain situations. If you focus too much on sounding good, you'll come across as a robot. Employers and recruiters want someone professional, but they don't want someone boring. Remember, you are using social media marketing to advance yourself. Let yourself climb up the corporate ladder, but don't lose your personality in the process.
[fusion_alert type="general" class="custom-fusion-alert-grey"]Y Scouts is an executive search firm that helps nonprofits and social enterprises find exceptional leaders. Contact us if you are looking to find an exceptional leader. To be considered for exceptional leadership opportunities with our clients, please take the first step by joining the Y Scouts Leadership Community.[/fusion_alert]