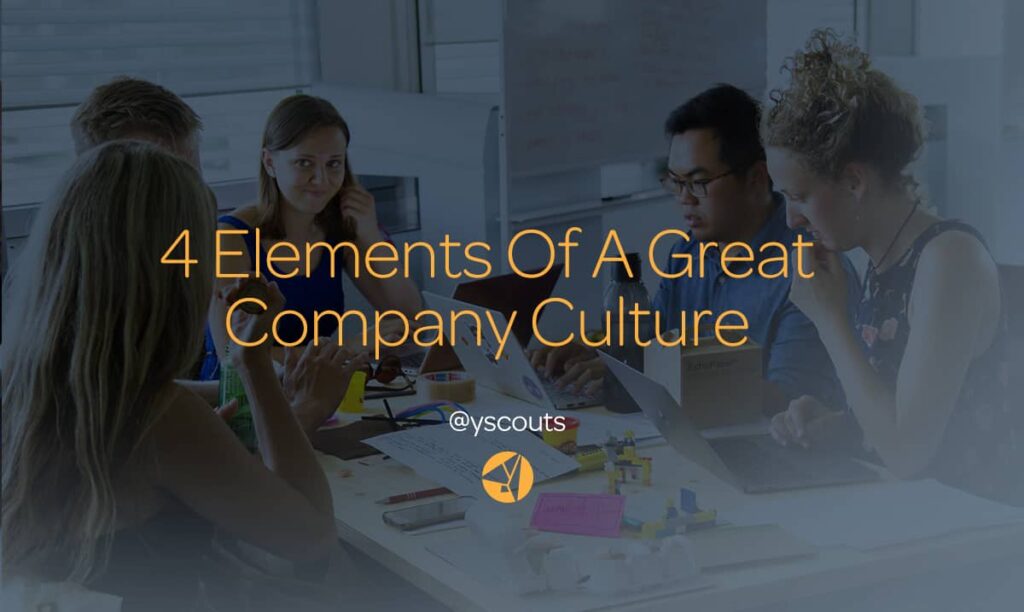 We hear about company culture a lot these days.
More employees are using culture as a deciding factor on whether they will stay with a job and where they will start a new one. The result: more companies are making culture a priority in order to retain and engage high-value employees. But where do you start when it comes to building culture? And what's needed to make it last? elements of a great company culture
Gathered from previous interviews of the Built On Purpose Podcast, here are some key elements of great culture from industry experts.
Establish Trust
Kathy Sacks, founder of COLEAP, has learned a lot about company culture in her years of experience at Infusionsoft and now as a consultant and business owner. She knows how trust in the workplace leads to a more productive culture from her own personal experience managing employees.
"I would get more involved as they would develop strategies, as they developed projects and I would give them input. I was not asking enough questions, I was giving answers. There's a huge difference…So, that was one of the things that came out, which was that I need to get out of people's faces and trust." After working on building trust between management and employees the overall productivity and office climate improved.
Hire With Culture In Mind
It's easier to create and build a culture when you have people that believe in the company's purpose, which is why Sportiqe's CEO and founder Matt Altman, always hires with culture in mind. How exactly do you hire with culture in mind? Altman thinks establishing and knowing the values and culture you want in your business is the best way to hire for them. "Alignment is really important. I think understanding your culture, understanding your values, this is really important and then being able to express those to people who are looking to come be apart of your team. Then being able to assess: Is there alignment? Is there a culture fit? Do the skills match?"
It's not always easy to do so, but the reward is great. "There's been trial and error. We've had some great people who had great skill sets, but not a good culture fit, not a good alignment. I can't speak more to what alignment and culture fit really means, and I would take that way over a highly-skilled person. Because at the end of the day, I think having a really good team with proper culture fit and alignment, you're going to go a lot further and probably be more profitable too," he said.
Create Ways For Employees To Be Heard
Establishing a strong culture has been apart of Upward Projects since the beginning. One way Lauren Bailey, CEO and co-founder of the restaurant group, upholds a culture of putting employees first is making sure they're heard. Upward Projects has an email where employees can send in suggestions and input that will be reviewed and replied to by the leadership team.
"We wanted there to be a place for people to express themselves without the fear of something happening with their boss or their job. We really value feedback and I think providing people different ways to give it is really important, especially as you scale," she said.
Treat Culture As An Ongoing Process
Some think that it's easy to have a good culture when you're small but there's no way it can be sustained if the company grows. As the chief culture officer of Stericycle, Paul Spiegelman has experience with building culture at a massive organization. He and his leadership team mapped out what they wanted their culture to look like for their almost 25,000 employees. It took nearly two years to introduce the culture and implement it across the business. But culture can't be implemented and left alone, it needs constant maintenance, which is why Spiegelman suggests that we all need to start treating culture as a process.
"Culture is a process, just like every other process we have. If we could respect that process like we respect the process for pricing or engineering or sales, then we would have a recipe the next group, the next department, the next person could live by. That's what we need to spend more time doing and realize it deserves a seat at the table, and that it's an important process just like everything else we do," Spiegelman said.
Stericycle also has 500+ culture ambassadors in the US alone that serve as the culture champion for each Stericycle location/area. "It takes many people being involved but certainly a commitment from the top down to keep these initiatives going."
---
Y Scouts, a leadership search firm, finds purpose-aligned and performance-proven leaders to help organizations achieve their missions faster. Ready to supercharge your leadership search and get the right person in your organization? Contact Y Scouts.