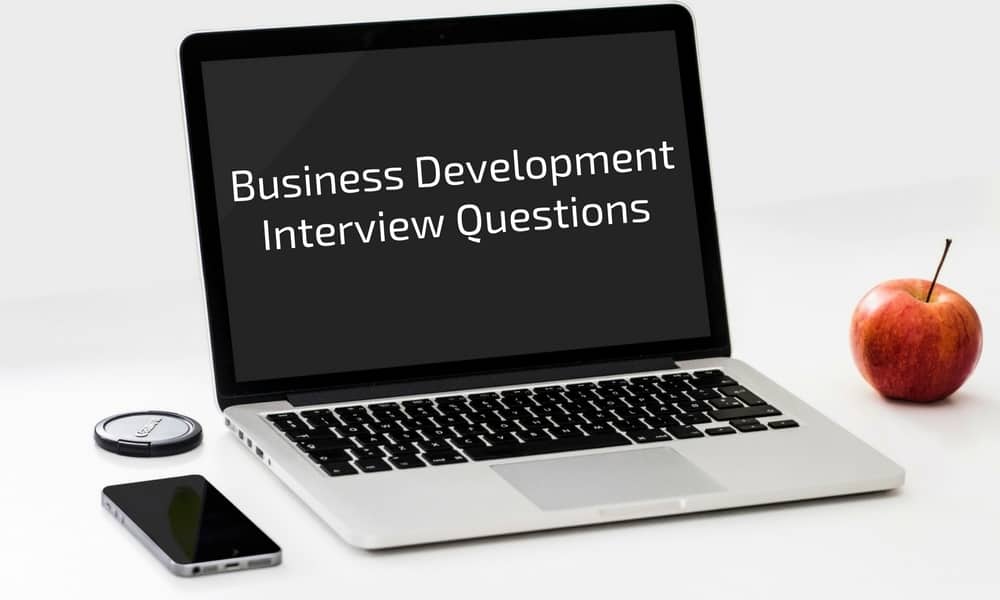 If you're looking to add a business development manager to your company, the first step is to ace the interview. Asking the right business development interview questions ensures you're choosing the right candidate for the role.
Take a look at some of the most important topics to cover when interviewing a business development manager candidate.
Top Business Development Interview Questions
How has your background prepared you for sales?
One of the best business development interview questions uncovers the candidate's prior experience in the field. What past roles have led him or her to your company? Furthermore, what specific skills have led the candidate here?
How do you feel about working to targets? Can you share your annual quotas in your most recent job?
A truly talented, driven business development manager would be enthusiastic about working to targets. After all, that is what the role encompasses.
Have you ever lost an opportunity to do business with an important partner? Why? What did you learn from the experience?
A candidate's failures are just as important to discuss as his or her successes. Thus, when it comes to the best business development interview questions to ask, this is a must.
Pick something in this room and then sell it to me.
Test the candidate's most basic selling techniques. Seek out a focus on differentiation as well as value. If the interviewee hesitates or can't present valid selling points for a random item in the room, it'll reveal traits you may not want in a business development manager.
What does your ideal customer look like?
Ask the candidate to share the kind of customer he or she would love to serve, because this will uncover the interviewee's priorities for how they seek out clients. It will also show you the way in which the candidate wants customers to react to proposals.
How do you sell unpopular ideas to people? Also, what keeps you motivated in your work?
A great business development candidate would focus on the positive aspects of any idea, and then explain why it will benefit someone. Ideas might be unpopular, but their outcomes are often welcomed once people understand more clearly what is being proposed. Hitting targets and achieving goals should be a business development manager's primary motivation. Is he or she motivated by wanting to do an excellent job and improve business?
How would you keep in touch with existing customers?
Prospective customers may be a shining twinkle in the eye of a business development manager—but so should current and returning customers. One of the best business development interview questions points the focus at the customers.
Do you have any more business development interview questions to add to this list? Let us know!
---
Y Scouts is a leadership search firm that finds purpose-aligned and performance-proven leaders to help organizations achieve their missions faster. Ready to supercharge your leadership search and get the right person in your organization? Contact Y Scouts.