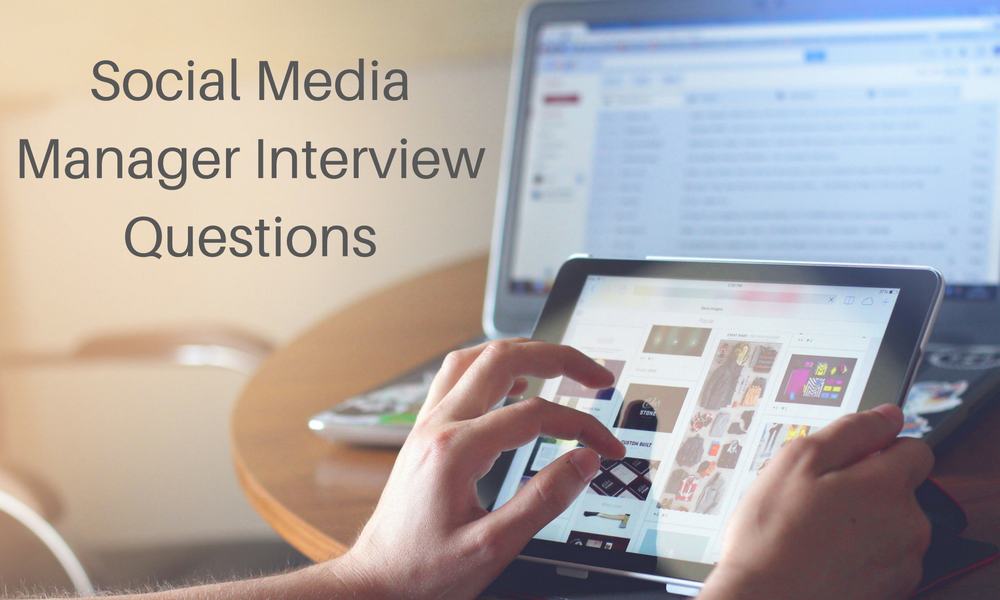 Looking to hire a new Social Media Manager, but not sure where to start with getting to know the candidates during the interview? Well, start here—because we have some social media manager interview questions that are sure to get the answers you're looking for (or not looking for).
Top Social Media Manager Interview Questions
What online communities have you managed in the past?
This question can help you separate the social media manager from the social media user. If the candidate is able to tell you about pages he or she worked on beyond creating a profile and simply posting content to it, then that's a good sign. You want someone who will tell you they built a relationship with the community through engagement.
How do you stay in tune with the latest updates, innovations and platforms on social media?
Social media never stops changing. It seems like every day there's a new update. Thus, it's important for even the absolute best social media guru to stay on top of new trends. If you want to hire someone who will create success in this position, make sure he or she has ways of finding out about and learning the new trends pretty quickly.
Which social media platforms do you recommend for our company and why?
This question is one of the top social media manager interview questions because you can take it farther and request more details. Candidates should always research the company before they head in for an interview, so by asking this question, you can see if they know your online brand. If they know your brand, they should be able to go through each platform and say exactly what you should do for each. And if a candidate can do that, you'll get to see how well they know their social media.
What would be your first goals for our company?
Social media goals should always go beyond something as simple as getting more likes or followers. You'll want to hear details from the interviewee. How will the candidate actually acquire those likes and followers? If he or she can walk you through how to grow engagement through various methods, then you're on the right track toward hiring a great social media manager.
How do you deal with negative comments or a brand reputation crisis?
Social media managers might see many negative comments and reviews, so how a candidate deals with them is obviously important. Furthermore, how he or she defines a crisis could say a lot about the interviewee's experience. If a social media manager's idea of a crisis is someone blasting the company in a Facebook post, then chances are he or she hasn't seen too much action in that area. However, it's not just about how much this candidate has dealt with in the past. You also want to hear how they would approach any new issues while at your company. What steps would he or she take to calm the situation and control it?
What customer service experience do they have?
This goes along with the last question, in a way. It's not all sunshine and rainbows on social media. Sometimes, you're going to have angry people come at you—so it's important to have some customer service experience. A candidate who is familiar with customer service will prove that he or she knows how to express empathy and compassion. Plus, it shows the candidate can deal with an upset customer in a professional way.
What is your biggest social media failure?
Failure happens. It is how you accept it as well as what you learn from it that's important. Maybe your candidate does not have any huge failures, but he or she certainly has made some mistakes. Maybe the interviewee posted the wrong information or forgot to post an important announcement—all "fixable" issues. If he or she can still admit to doing those things and describe how to keep from making that mistake in the future, that's what you really want out of this question.
Tell me a story.
This one's a bit different—and a bit fun. Social media is all about telling a story about your company, so you'll want someone who can tell a compelling story. See what your interviewee comes up with. If the candidate can tell it well and make it interesting, then they have the basic skills required to do excel in social media management with your company.
Do you have any more Social Media Manager interview questions to add to this list? Let us know!
---
Y Scouts is a leadership search firm that finds purpose-aligned and performance-proven leaders to help organizations achieve their missions faster. Ready to supercharge your leadership search and get the right person in your organization? Contact Y Scouts.