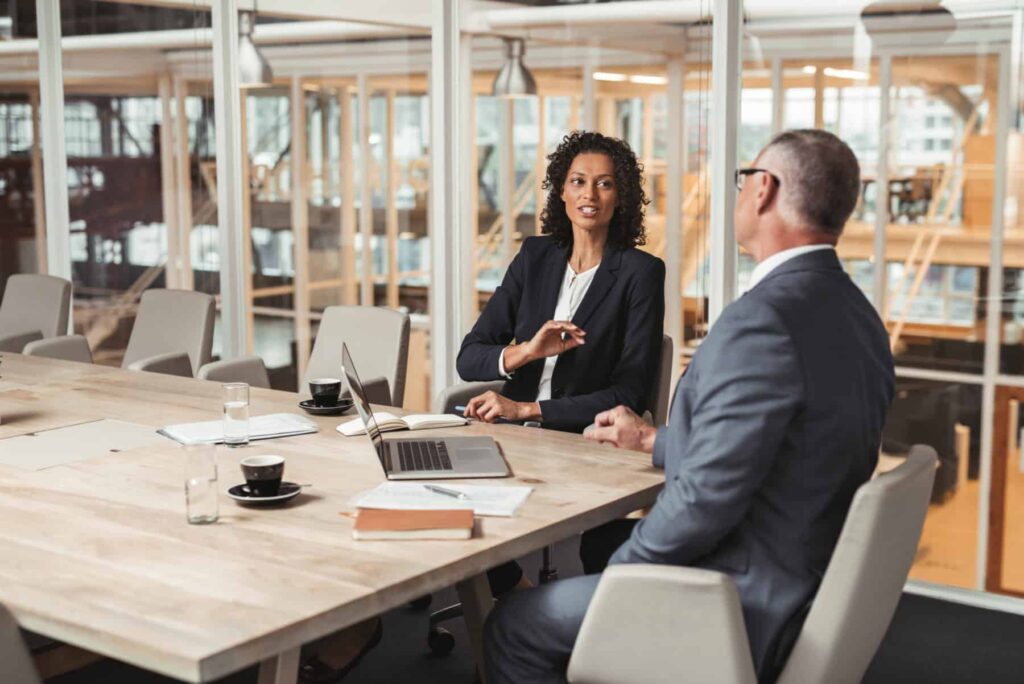 Nelson Mandela. Steve Jobs. Gloria Steinem. Alexander the Great. Where would we be without visionary leadership? These men and women are innovators and inventors, responsible for changing industry and even the course of history.
So why do we need realists? In more pejorative terms they are known as pragmatists and some would even say pessimists. In actuality, however, a realist leader is neither pessimistic or optimistic. Rather, the best realist leaders acknowledge current challenges and use well-conceived data, plans and institutional wisdom to create strategies to reach their goals.
Given the choice between realist versus visionary leadership, is there room at the top for both? That's the critical question confronting many founders and executives today, as they consider how to take their companies to the next level.  This is where systems like the Y Scout's Role Visioning and the Success Outcome Design Process play a critical role, as they can help determine the leadership characteristics and competencies that would best serve your needs. It's about finding the right person for your purpose, your values and your stage of growth. That is, a person who will fit your culture and bring the necessary skills rather than those who can check the box on a lengthy job description. You want future leaders who strengthen the bench and align with your culture. So exactly what type of leader does your company need right now?
While some leaders tend to have a healthy dose of both visionary and realist qualities, there is usually a dominant style. You want future leaders who strengthen the bench and align with your culture. So exactly what type of leader does your company need right now? It's important to understand what each leadership style contributes. Let's take a closer look at both.
What Does Visionary Leadership Provide?
Daniel Goleman is credited with defining the term visionary leadership as:
 "The ability to drive teams' thinking by communicating an inspirational, motivating and stimulating future people will want and choose to buy into."
Simply put, visionaries motivate and mobilize people to get things done. They thrive during periods of volatility, and for this reason they may be entrepreneurial and are great leaders for new industries and startups. Visionaries are able to think beyond the conventional, recognizing opportunity before others see the potential. Never able to turn down a good debate, visionaries use their verbal skills and natural charisma to convince others of the power of their ideas.
Shortcomings of Visionary Leaders
On the downside, however, visionary leaders can be overly focused on the future and lack both empathy and discipline. Steve Jobs, for all of his business acumen, was also widely reported among family, friends and co-workers alike to be dogmatic, self-important and a poor listener. Visionary leaders can be myopic in their forward-looking vision, ignoring obstacles that stand in their way and leaving others feeling ignored. 
Visionary leaders may also be unfairly pegged as starry-eyed dreamers who talk big and accomplish little. But history is also full of visionary leaders who are more than pie-in-the-sky thinkers. When John F. Kennedy promised that Americans would go to the moon, he most certainly had intense conversations with NASA administrator James Webb, Vice President Lyndon Johnson and key others regarding the feasibility of such a promise. There are no shortages of big wins for visionaries.
What Does Realist Leadership Provide?
Whoever coined the phrase "it is what it is" was surely a realist. Realists embrace the idea that things exist outside of any one individual's interpretation or perception of them. They have the ability to work through complex situations pragmatically, using objective facts and data. They see things not as they ought to be but as they actually are. They believe in analysis and planning and, in fact, they need to do it since they will not depend on others to think for them. 
As part of a team, they are transparent in what they know. This makes them excellent diplomats and negotiators, particularly when they have a solid grasp of the issues. Realists are great listeners for vetting new ideas because they deliver the unadorned truth, not some sugarcoated version. 
Count on realists to move companies from complacency to action. Although they are prepared to take risks, they generally do things that are practical and sensible. They understand their limitations and the barriers faced, and they are willing to listen to criticism. Equipped with a Plan A and a Plan B (and most likely C), they will also help the company get back on course when they have wandered from their values. 
Business readings aren't filled with examples of realist leaders. They may not enjoy the cachet of the visionaries, but there are plenty of them (and many sit in the COO role). And during challenging times, some visionary leaders employ realism. The synergy between a visionary and a realist (or integrator) can create just the right kind of friction to propel a company forward. It's what made Mark Zuckerberg bring on Sheryl Sandberg to propel Facebook forward.
The mention of stark reality might elicit a yawn from those leaders who lean toward the daring. That doesn't make the realist's style any less valuable, however. Realist leaders shine when they are surrounded by a trusted team. Perhaps more than visionaries, they recognize the importance of great resources in every department. They communicate honestly and build trust through the open sharing of ideas. While realist may not be the most popular leadership style, those who do it best are adept at finding sustainable growth solutions. 
Building a Balanced Team
Of course, you want agility in your leaders. Just remember that every leader will not be able to do it all. As the leadership team expands and the company grows, it's important to include different types of leaders. People tend to gravitate toward others like themselves, but everyone at the top can't play the role of visionary. Someone needs to charter a path forward. 
The best way to ensure that you include various leadership styles in your executive team is to make sure your hiring processes are objective. This is challenging, particularly since you want to hire people who fit in. At the leadership level, a retained Y Scouts executive search can provide the objectivity needed to complement your management team, putting in place the right person for the challenges ahead.