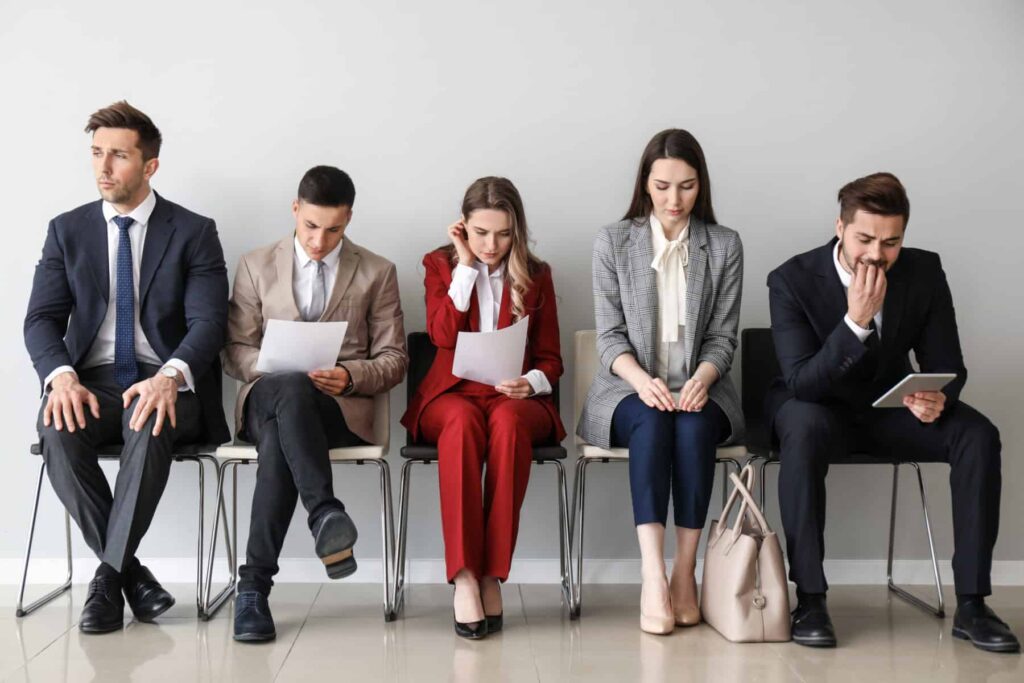 High stakes are in-play when you choose to bring new leadership to your organization. An executive hiring decision and eventual onboarding can impact your business reputation, staff morale and engagement, the company's strategic direction and the path to organizational success. 
CriticalEye, a peer-to-peer community, advises leaders that new CEO decisions regarding strategy versus implementation and establishing a community of interest with other company executives and staff have a tremendous impact on the business. The modern approach ensures you make wise hiring decisions that benefit your organization and its most valuable resources — the people. 
What is this modern approach, you ask? Here's what you need to know. 
Embark On a Covert Search
The consequences of an open, or overt, search may be more than you want to deal with. An open search can: 
Suggest that your organization is lacking the leadership it needs to advance the company's mission and goals, which can call into question your organization's stability or its market standing.

Create a floodgate for applicants who don't possess the skills and qualifications, making it an arduous task to sift through resumes;

Alert your current staff and leadership — including those without a need-to-know — that you're searching for a replacement, or preparing to terminate a current executive's contract.

  
Sourcing potential candidates for an executive role differs significantly from sourcing staff, front-line supervisors, managers and directors. Therefore, a covert search is best for attracting the caliber of candidates that are best suited for the role. A covert search also protects your company from unfounded rumors and questions about your business's stability. 
Another important aspect of a covert search is that candidates aren't responding to an advertisement or posting because there isn't one. Your outreach's focus isn't to announce a job opening nor is it to lament the fact that your company lacks competent leadership. Instead, your covert search may be a casual conversation designed to elicit a response from interested candidates who express an interest in your organization along with their solutions-oriented ideas.
In addition to attracting the right candidates and avoiding being the topic of rumors, a covert search is simply good business.
Envision the Executive Role
You may already know what role you want a new executive to assume; however, envisioning the role they play within the organization requires a much deeper dive beyond their qualifications and their position in the hierarchy. In executive recruiting best practices, this means looking at how they assert influence throughout the organization at every level, from the hourly staff to directors and VPs.
In her article titled "The Three Secrets to Executive Recruiting I Learned at Apple, Yahoo and More," Jennifer Rettig suggests leveraging the input of other company executives, as well as board members and company stakeholders, in creating the network for sourcing talent. And those same people can help you envision the executive role through their perceptions — their input is valuable and may underscore executive recruiting best practices. 
Achieve the Perfect Alignment
Your organization likely has a process in place for recruiting staff, front-line supervisors, middle management and leadership at the director level. Achieving alignment between prospective executives and organizational needs begins with avoiding the tendency to be starstruck by the candidate's accomplishments. 
High-profile candidates are men and women that you read about in Forbes. They are executives credited with remarkable turnaround capabilities and are subject matter experts on organizational success. These people are often hired based on far less structured and introspective interview and selection processes compared to lower-level job candidates. This tendency can lead companies to make the wrong decision by hiring a flashy name, without doing their full due-diligence.
The best executive search firms adopt an approach that combines fanatical preparation and radical alignment, enabling the discovery of unique parallels between the candidate's qualifications and your organization's executive leadership needs. A structured process facilitates careful selection of an executive who understands their potential role in the organization and it allows them to demonstrate their commitment to the organization.
Establish an Effective Process
Once you've completed your search and identified highly qualified candidates, create a process that examines whether there is indeed a culture fit. At a minimum, your process may include brainstorming open-ended questions designed to reveal such qualities as emotional intelligence, self-awareness, communication and leadership styles.
The setting in this case (meeting with peer executives over dinner versus in a conference room, for instance) is far less important than the selection process's substance. Many executive candidates have the privilege of dining with an elite group of company executives who comprise the selection committee. While a clandestine dinner meeting may be suitable for this level of executive recruitment, use the time and setting wisely to focus more on achieving alignment between the candidate and the organizational mission and values.
To do so, it is critical that your executive search partner sets your hiring committee up for success by conducting a deep dive into your organization's current culture, and future needs. This means you're not only relying on your probe into the candidate's leadership characteristics and qualifications to determine whether they fit the organization. This assessment helps you determine whether the organization is a good fit for the candidate.
Communicate Your Company's Value
Your organization wants an executive with the ability to influence change or sustain the organization's current success. But often, teams can become overly focused on determining what a candidate brings to the table and forget that hiring an executive is a two-way value proposition. Hiring teams need to be prepared to answer questions like, "What do I, a highly regarded executive capable of creating a trajectory of success for any organization, gain from joining your company?" 
It's incumbent upon the selection committee to demonstrate what your organization offers beyond compensation. What intrinsic rewards does your organization offer to convince an executive to join your leadership ranks? How are your values aligned with your candidates? What can you offer them that other companies can't? Being able to clearly articulate the answers to these questions can be just as important to ultimately securing the best candidate for your role as the search process itself.
The Y Scouts Way
Though the best practices discussed above cover various points of the recruitment and hiring process, they all boil down to being able to answer one question: Why? 
That is why at Y Scouts, we start with why. Our approach to executive search is about hiring on purpose, focusing on refining your search methodology, examining your organizational needs and exploring the role that each prospective executive plays in organizational success. We leverage each of the best practices covered in this article and more to take the broken vertical recruitment model and flip it on its side, creating horizontal alignment between leader and company. We bridge the gap between a business's purpose and a leader's passions and strengths to create a search and hiring experience unlike any other. 
Ready to see how the Y Scouts approach can help you identify executives whose values and principles align with your organizational goals? Reach out today!