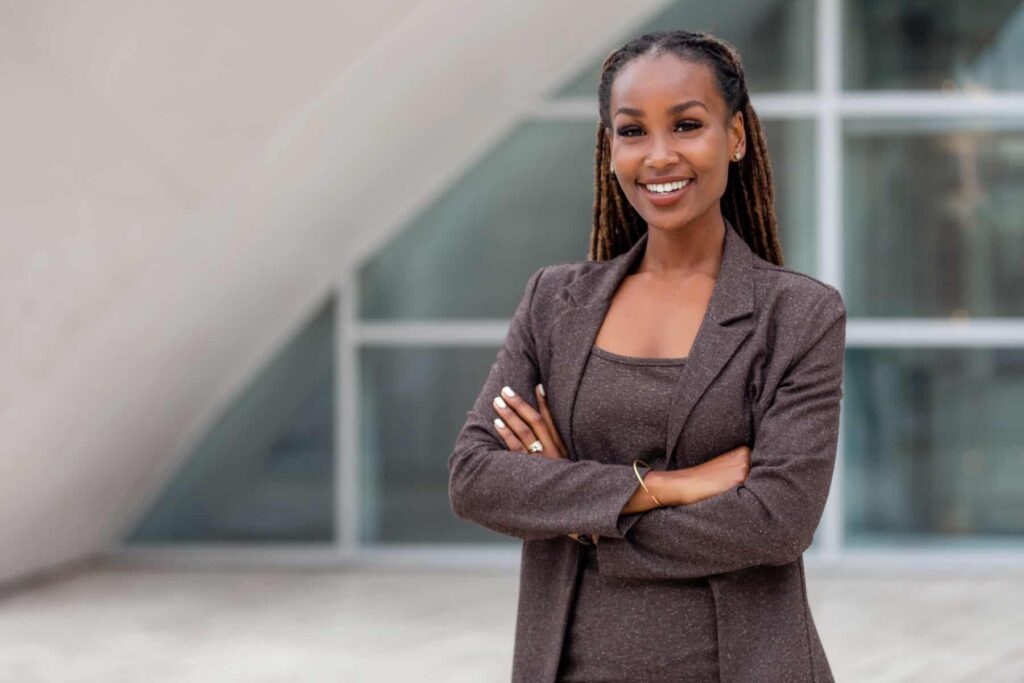 Hiring your company's first chief people officer (CPO) is often the mark of a broader strategic shift within your organization, rapid growth or both. Maybe you just doubled the size of your workforce, opened a satellite office (or have fully embraced remote work) or maybe you want to get to the root of a turnover problem. Bringing on a CPO can help you navigate these challenges with grace — which is why making the right hiring decision is absolutely critical. 
So what should you consider when hiring a CPO? How do you know if now is the right time to bring on a new executive? Read on to learn more.
Define the CPO Role
Identifying the CPO role and responsibilities may seem premature, but an outline of what the CPO role entails is dual purposed — it may be used as a needs assessment, fundamental to your justification for embarking upon a CPO executive-level search. The CPO job description will also function as a checklist to identify which critical responsibilities align with the current HR team capabilities, skills and interests. The first question we assist you in answering is, "What is a chief people officer?" A high-level view of CPO key responsibilities begins with the following three areas:
Developing HR strategy

Operationalizing HR goals

Fostering an inclusive organizational culture
Because hiring a CPO is a new endeavor, constructing a chief people officer job description is likely to be a collaborative effort with your internal team and your executive search  firm once you decide that hiring a CPO is a strategically wise move for your organization. 
Current HR Team Capabilities
When your organization's strategic plan involves substantial growth, emerging markets or business expansion, you will likely need an executive whose HR fluency and past performance includes accomplishments in the areas highlighted in your strategic plan. That said, don't overlook your current HR team's qualifications, skills, and interests. Although you might not already have an HR leader with executive-level capabilities, consider how your current HR team's career trajectories are affected by bringing a CPO on board.
If your HR team is highly qualified and engaged in both the strategic decisions and implementation of HR functions, hiring a CPO can affect the current HR team in two ways: An external CPO hire can support their career development by providing mentoring and developmental opportunities for HR staff. On the other hand, opting to hire a CPO may cause HR staff and managers to question whether they have a future with the company. 
Regarding the latter, if you determine your organization is ready to hire a CPO, use Y Scouts' hiring on purpose approach to: (1) represent HR through guaranteeing that CPO both a voice and seat at the table and (2) support the career development of high-potential HR staff.
Measure Leadership Support for a CPO
Is the decision to consider hiring a CPO a unilateral one or is your senior management team in agreement that your organization and the executive team needs a CPO? Does every other area of the organization have an executive-level presence? In other words, does the company have executive-level positions for finance, technology, marketing, supply chain/logistics, etc., or just a COO and CEO?
Even if the CPO has counterparts in every area of the company, they may not view the CPO role as necessary, so you may need to justify why executive-level HR is critical to organizational success. Some executives may ask the question, "What is a chief people officer?" and you should be prepared to not only explain the role, but justify why it's a role comparable to other executive positions. 
Understand Your Budget
Whether this is your first question or the final one, it's an important consideration. A qualified, highly regarded CPO may come with a high price tag, and if you have budgeted for this addition to the executive suite, that's perfect. 
However, if the resources available to you for compensation are slim, your organization may need to postpone hiring a CPO. That doesn't mean you table the idea; postponing the decision to embark on recruitment for a CPO simply gives your organization more time for planning and thoughtful consideration for such an important role.
Final Thoughts
It pays to look before you leap when you consider hiring a CPO. An organizational DNA assessment conducted by Y Scouts will help you determine if your organization is ready to onboard a CPO and whether a CPO will add value to your current HR team. Your assessment may examine factors such as:
Strategic path for the organization

Qualifications and interests of your current HR team

Leadership support for the CPO role

Resources necessary to sustain the executive-level HR position
In addition, when you define your standards through a consultation with Y Scouts, we will demonstrate our role visioning exercise and opportunity profile should you decide to embark upon a CPO executive search. Our approach ensures the right fit for the organization and the candidate.
Explore your options and strategize with Y Scouts about hiring an executive to lead your organization's HR strategic path. Reach out today!