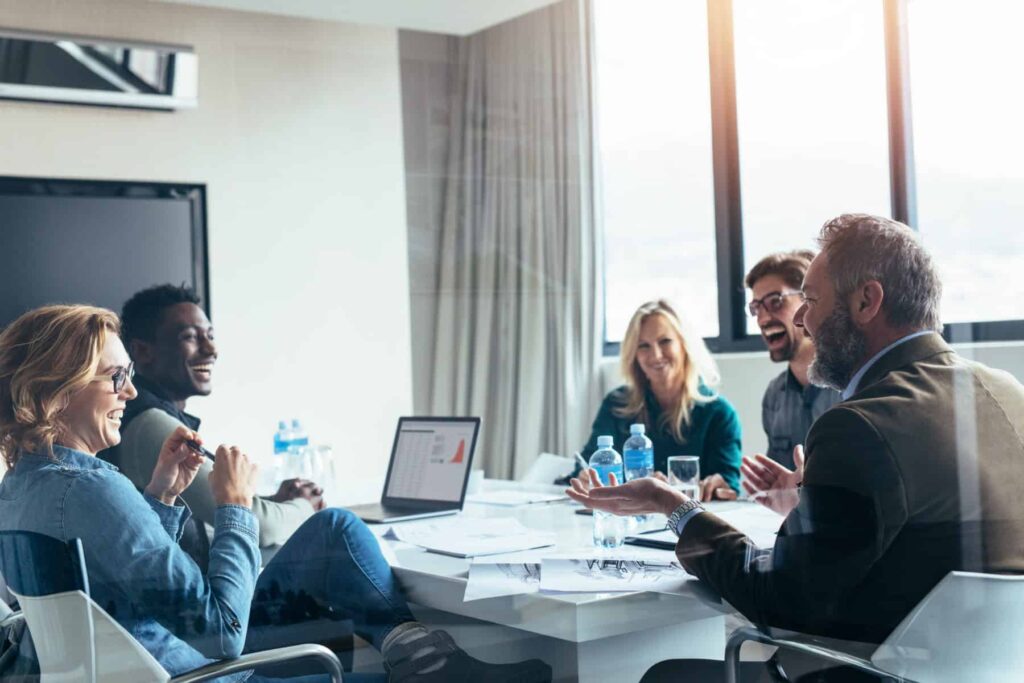 Chief people officer (CPO) is a relatively recent title, perhaps not even two decades old. Not too long ago, the highest-ranking human resources professional was typically not considered a member of the C-suite. They were often called the human resources manager, director, or simply the head of HR. And even today, in some companies the CPO may not be given the strategic importance they deserve. 
That's changing, though. During the pandemic, CPOs played a crucial role in crafting work-from-home strategies and figuring out how to keep businesses running despite the unprecedented challenges. Now CPOs are huddling with CEOs in boardrooms across the country to determine whether and when to bring employees back to the office. 
In many growing companies, however, the role of CPO has always been critical. That's because high-performance companies need high-performing and agile employees. No amount of gee-whiz technology is going to elevate companies to the next level without the right people. And not just people with skills. It will require engaged, inspired and dedicated employees who are vested in the company's mission and vision. 
That doesn't happen by accident. 
What Is a Chief People Officer?
CPO is a top strategic leadership role reporting to the CEO. The purpose of the role is to maximize human potential through data-driven strategies that attract and develop a world-class team, support the next generation of leaders and enable sustainable growth. In addition to the typical administrative HR functions, the CPO is responsible for organizational design, the implementation of learning and development programs, executive coaching and development, and more. 
The role might also be called chief human resource officer. While some say the titles are synonymous, with the change in title came a shift in challenge and influence. More companies are starting to realize that HR is not simply an administrative function. To treat it that way may do the organization more harm than good. In the companies that struggle in the evolving competitive environment, HR is little more than a necessary evil. 
The role of HR must expand. Progressive companies see that. The position is both tactical and strategic. Certainly, there must be flawless execution of the daily transactions. Those administrative functions like onboarding, compensation, compliance and regulations are an essential part of HR. But there also needs to be strategic direction, and a focus on the business objectives as well as the processes and policies around attracting and retaining the best people. 
The CPO is concerned with issues such as:
Are the culture and the employee experience positive and consistent?

What's happening across the business functions? 

What are the short- and long-term strategies that we have in place for building a pipeline, hiring, diversity and inclusion, development, performance management, scaling for future growth, etc.?

What HR processes do we need to drive consistent and strong business results?

Who owns each part of the process and what does a successful outcome look like?

How do we intersect with the business?

What are the external trends that will affect us? 
These are issues that all companies must address, even if this is your first CPO. 
Qualities of a Good CPO
There's a whole new digital world out there. The pandemic was merely a preview of the rapid pace of things to come. Who could have predicted that four million people — a 20-year record — would quit their jobs in April 2021? That's what organizations must deal with and why the prudent management of talent matters so much.
Companies need more from their future CPOs. They must have hybrid skills, that unique blend of soft and hard competencies that allow them to be both relatable and able to make tough choices when needed. Here are the top six qualities required:
Strategic
CPOs must go beyond the administrative duties and reactive responses of the day to think strategically about the challenges of the future and formulate a plan. This strategic plan is based on a comprehensive analysis of the internal and external environment as well as the organization's mission and vision.
Agile
CPOs must be able to respond to the need for greater workplace flexibility. The complicating factor is that no two employees will have the same at-home situation. Nor will they have the same capacity for self-management. This will require new policies and procedures to help the business accomplish its goals and keep workers successful and productive.  
Operationally Savvy
CPOs must understand how businesses operate and not just from 40,000 feet. They must be able to understand and assess how the systems and processes align, the interdependencies between them, how value is derived, and how profit is created.
Problem-Solver
CPOs must be adept at making analytical, data-driven and financially sound decisions, using their problem-solving skills, research ability and logic to formulate conclusions and strategies. This is a critical competency needed to establish credibility with other C-suite executives. 
Emotional Intelligence
CPOs must be able to express emotions appropriately as well as handle the emotions of others and deal with interpersonal relationships with the utmost sensitivity. Moreover, it is important to model emotional intelligence and incorporate it into the organization's culture. 
Transparent Communicator
CPOs must understand the value of communication and recognize how people embrace change. They must be willing to meet people where they are on the change adoption curve, and be patient enough to provide the same message, multiple times, in various ways.
How a CPO Should Interact With Other C-Suite Members
It's important for the CPO to cultivate relationships throughout the organization, and particularly with the other C-suite executives. CPOs can and should build critical alliances and leverage the experiences of others. These alliances allow them to build internal support and optimize the impact they make. 
Some executives may be resistant to the "soft" science of human resource management. Whether or not this is the case, CPOs must come armed with the information they need to support their claims. This includes the ability to:
Support recommendations with data, research and empirical studies.

Present data in easy-to-read charts and tables.

Request feedback prior to the final recommendation.

Understand that the absence of feedback is not necessarily a sign of agreement.

Communicate clearly and avoid the use of unfamiliar HR jargon.

Provide a business case prior to recommending a change, i.e., put a dollar value to the assumptions. 

End meetings at the agreed-upon time.
Today's requisition for a CPO is a tall order. But the role has never been more important. Companies that expect to build sustainable business models that can handle both emerging uncertainties and exponential growth need a CPO who is prepared to navigate the complexities of the future. 
If you are looking to fill out the next leadership role on your executive team, it's essential that you move beyond traditional hiring methods. Contact Y Scouts. We align the right leader with your organization using our purposeful and proven methodology.