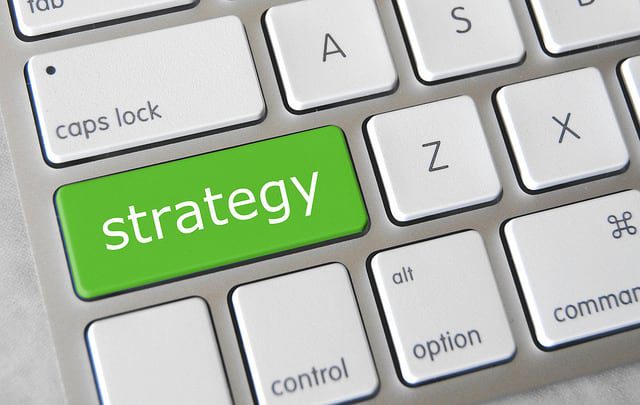 To maximize its impact, your nonprofit needs to be able to expand and operate efficiently while adapting to the ebbs and flows in your sector. Normally, this forward-thinking responsibility falls on the ED, but this can sometimes make his or her job unmanageable with all the other responsibilities that go with the position. This can be especially true with larger nonprofits, though organizations that are experiencing massive growth may also need help with expansion strategy. If this is the case with your nonprofit, then you may need to hire a chief strategy officer.
How to Know When You Need a Nonprofit Chief Strategy Officer
CSO Responsibilities
The precise responsibilities of your Chief Strategy Officer will depend on your organization's needs. Generally, the position involves the development and implementation of strategic plans that foster expansion while maintaining or increasing internal efficiency. It involves developing just the right strategic approach toward taking advantage of opportunities. In essence, the CSO's responsibilities are an extension of those of the Executive Director, and it is common for the two to work closely together.
In addition to developing new strategies, a nonprofit CSO is also tasked with updating current strategies. For example, your organization may have a strategy that no longer aligns with your goals. This is where a skilled CSO can be quite beneficial! Your CSO will use their expertise and knowledge on your organization to properly adjust your current strategies.
When to Hire a Nonprofit Chief Strategy Officer
A CSO can help ease the burden of the ED in times of need, but hiring another C-level leader can mean a significant investment. Some of the following indicators may help when assessing whether you need to bring a CSO on board:
The ED/CEO is too busy: Opportunities for growth should not be left unexplored, but if the ED does not have the time to seek them out, then you likely need someone to take over that responsibility.
The organization needs to increase impact: Most of the CSO's work is externally focused, but he or she needs to have a strong knowledge of your organization's inner workings as well. This allows him or her to gear internal processes toward creating the greatest impact possible, which may involve implementing new procedures, programs, and operations.
Your strategic plan is poorly implemented: If initiatives and programs are not strong or focused enough to carry your plan through, then a CSO can aid you tremendously. Your CSO's duty involves implementing your organization's overall strategy as efficiently and effectively as possible.
Whatever your cause may be for hiring a chief strategy officer, it is important that his or her role be clearly defined. While the CSO and ED work closely together, they each have distinct roles. Otherwise, the CSO is redundant. The main purpose for having a CSO is to allow the organization to function as well as possible and maximize its capacity to affect the community.
---
Y Scouts is an executive search firm that helps nonprofits and social enterprises find exceptional leaders. Contact us if you are looking to find an exceptional leader. To be considered for exceptional leadership opportunities with our clients, please take the first step by joining the Y Scouts Leadership Community.