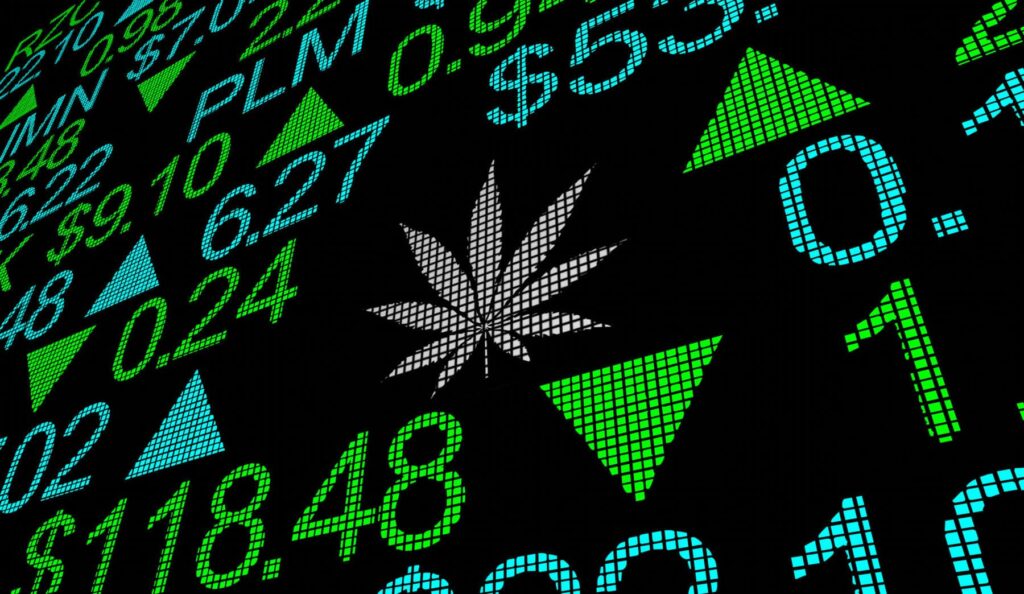 It's official. Cannabis is becoming more mainstream. Does that mean you should consider a job in the industry? Some executives may hesitate to work for a cannabis company until they gain a full understanding of how it fits in with their personal marketing plan and career aspirations. 
Cannabis experience can be a valuable addition to your resume. Certainly, other cannabis companies seek candidates with prior positions in the industry. But how about other, more traditional businesses? 
As of 2021, there are still 13 U.S. states where the sale of medical and recreational marijuana is illegal. You pride yourself in how you've carefully curated your personal brand. And with your next career step, that's not going to change. Can a cannabis job on your resume help you?
The short answer is: It can't hurt. Cannabis use is legal in 37 states and the District of Columbia for medical use and, in 17 of those states, for adult recreation, as well. And despite the apocalyptic projections on deleterious effects of legalization, very little has changed. Except that the cannabis industry has created some 321,000 jobs, adding 77,300 in 2020 alone. That's good news for job seekers everywhere. The industry, however, is not without its challenges. But that's part of what makes pursuing a career path in the cannabis industry so exciting. 
It's the goal of every executive job seeker to maximize their opportunities. Is cannabis right for you? You may find yourself with questions. For example: What is the impact of having cannabis on your resume? Is there a stigma associated with working in the business? Would you enhance your personal brand by taking a cannabis-related job? 
We had a sit-down with two of the top cannabis industry experts. Here's what you should know if you want to make cannabis part of your personal brand and land a high-level executive role in cannabis.  
Cannabis on My Resume?
So what happens once you've worked in the cannabis industry? You can hardly expect to remain in the same position forever. People move. Life goals change. Sometimes you may decide to go in an entirely different direction. When you find yourself looking for a new position, you'll need to update your resume with your cannabis experience. What will that experience do for your personal brand? 
We put that question to Y Scouts Search Director Deborah Shaw. "I think that there are still some industries that are very conservative. And if you're interested in those industries, then for the time being, it might limit you." Shaw believes, however, that this will change in the very near future. "More and more people and companies and industries are going to be educated about the benefits of cannabis and working in the cannabis industry."
Sammy Siegal, Y Scouts VP of Search & Operations, couldn't agree more. "The negative stigma behind cannabis is starting to go away; people are starting to realize the medicinal properties, the psychological properties, [as well as] the social equity issues that the cannabis industry is trying to solve." 
Shaw recognizes that there remains work to be done in terms of changing the public perception for some people. "There are still plenty of people who don't understand the benefits of cannabis. They just don't understand that this is something that actually has a tremendous amount of benefit."
Cannabis is, after all, an industry in its infancy. Federal law still classifies marijuana as a Schedule I drug. That means it's illegal, even in states that have passed laws that say otherwise. While the Biden administration hasn't exactly embraced cannabis reform, neither have they tried to buck the trend. Nearly 70% of Americans support legalization. 
The Challenge of Cannabis
Shaw acknowledges the challenge of working in cannabis. "Getting involved in an industry where there's some uncertainty, still, it's difficult for people." But, she says, just as with any other career change, it's a matter of education. Potential cannabis industry prospects must be willing to put themselves out there. She continues, "Opening your mind up a little bit more is what I encourage people to do when they seem to have hesitations."
The bottom line is: Do your homework. Although there continues to be a stigma surrounding the industry, it's lessening day by day. Meanwhile, cannabis is attracting more accomplished professionals from every sector. There are many in-demand skills that are transferable from other industries. The most serious job seekers identify requirements and customize their personal marketing message to address the growing demand.
"This is a serious industry that is just going to keep on growing. It's not going to stop…it's inevitable that it will become legalized federally," says Shaw. Siegal, too, believes that when the federal ban is lifted, the sky's the limit for the cannabis industry. "Once we're able to get past that, [cannabis will] be treated as any other highly regulated industry like alcohol, tobacco, pharma and banking," he says. 
Guess Who's Coming to Cannabis?
Cannabis, as with other nascent industries, is one that has the potential to supercharge your resume. Shaw says, "Showing that you have been in [the cannabis] industry shows your resilience, it shows your ease with ambiguity and chaos and your ability to pivot to and go with the flow." 
As Siegal says, "There's an interesting mix going on right now. We're seeing executives from everything from fashion retail to private equity to venture capital, banking, Big Pharma, tobacco, alcohol and everything in between enter the cannabis industry." That's great news for executives who are looking for the next big thing. There couldn't be a better time to join a cannabis company. 
He admits, however, "Jumping industries as an executive is never easy. There's always a huge learning curve. And that learning curve is going to be even bigger with cannabis because of how new the industry is and the regulations. But if you were to go back 20 years and ask executives what kept them from entering a dot-com company or technology startup in the late 90s, early 2000s, I would imagine a lot of them would say…they didn't want to go into an industry that was going to be a bubble." 
Clearly, though, the gambles were well worth the risk. Those fledgling technology companies now comprise a huge part of the American economy. 
What's the Best Part?
Both Shaw and Siegal are bullish about the future of cannabis. Shaw says that she is most excited about the benefit of cannabis for medical use as compared to traditional pharmaceuticals. "That's number one for me…just the ability to be able to give people that option to do something a lot more naturally to help heal."
For Siegal, he's drawn to the growth potential and the uncertainty of this exciting industry. He adds, "People…are working to craft something that could change the course of United States history. It could change the course of medical history. The fact that we're working with businesses who are working to give American consumers what they want, and crafting how that will be done in the future, is very exciting to me."
They are both excited, as well, to find people who fit the industry and want to make the cannabis industry part of their personal brand. For the right people, a cannabis job on the resume is a great addition.
Siegal says, "It's not up to me to push people past what they're comfortable to do, or else it's not going to work out for my client. But it's putting the right people in touch with the right people." 
This is where Y Scouts comes in. Contact us today to discuss your next executive position. We can give you the information you need to make the decision that's right for you.