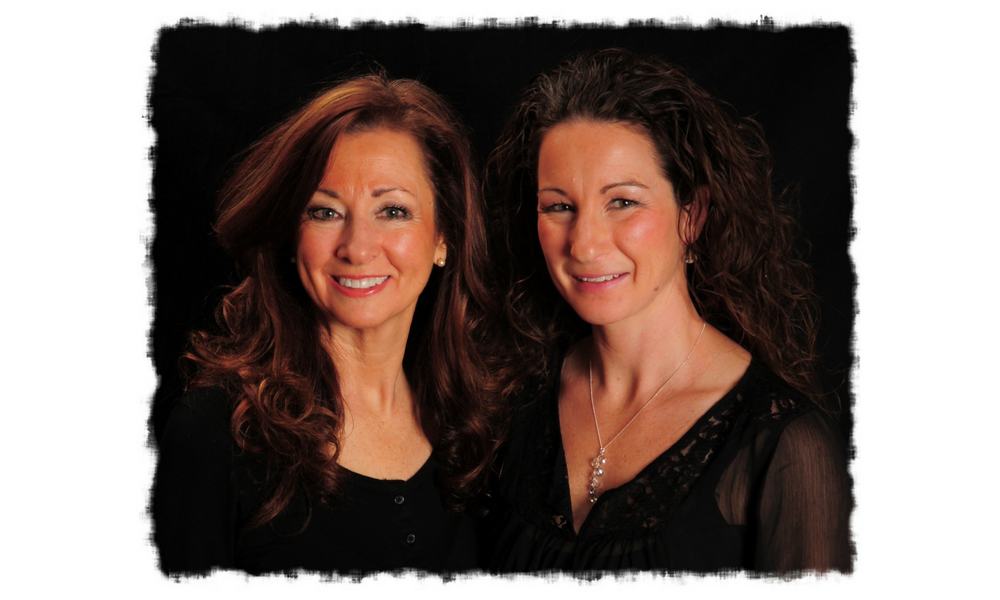 Today we are interviewing Della Simpson and Kari Brizius.
Della and Kari share a common passion for sustainability. Their passion comes from a lifetime of living consciously and making choices with the philosophy of 'leaving the earth a little bit better than the way they found it'. The company they purchased in 2011, called Relan, takes old billboards and other vinyl banners and repurposes them into bags, backpacks, wallets and other consumer products. They work with some of the most well-known brands and sports teams on the planet, helping them climb aboard the sustainability train.
In addition to Della and Kari serving as the CEO and President, respectively, they happen to also be mother and daughter. In this episode, we explore the power of sustainability, the impact of providing jobs to those who need it most, the responsibility we all share in making our world a better place, and what it takes to work with family. I know you'll find Della and Kari to be as engaging as I did – so enjoy this great episode!
Show Highlights
2:39 – The story of Relan
4:24 – The topic of sustainability, from 1995 to 2016
6:46 – Pushback felt from those who shrugged off sustainability as a valid topic
8:00 – The amount of material that would otherwise go to waste
9:07 – Recycle vs. upcycle
11:40 – When working with brands, who's the right person to speak with?
13:40 – The jobs Della & Kari are creating through Relan
16:47 – Community partnerships and recruiting
18:27 – Passion for sustainability
21:57 – Big brands they work with & resulting unique products
29:20 – Advice for how businesses can start practicing environmental consciousness
31:42 – The mother-daughter working dynamic
36:30 – the Mascot Warrior book series
Show Links
Relan
EcoSkies – United Airlines Shop
The children's e-book they just released, "Mascot Warriors and the Great Pacific Garbage Patch"
Della Simpson & Kari Brizius Interview
Share the story of your company, Relan.
Della: Relan, which in the urban dictionary means "something so amazing that everybody wants to be a part of it"—we think that fits with what we are trying to do. We started as a small company—we bought the company, which had been a lifestyle company. We changed the business model and decided that if we really wanted to save the world, we needed to work with clients who were creating a lot of the materials that we were using to help tell the stories of these companies and their sustainability initiatives.
We're now really focusing on working with large corporations to help them tell their sustainability through creating products with their marketing materials—from billboards to banners to about any type of material that can be cut and sewn. Then, we can create tangible products for them to engage their customers, to engage their fans, and to really tell their sustainability story.
From a brands perspective, were you met with any pushback as to why this is even important?
Kari: I would definitely say we are met with some pushback. Mainly because people completely overlook this as a waste dream. (When I say "people," that's brands in general.) We're not faulting them for that; they don't typically touch a billboard. So if a brand were to purchase a billboard, it's about three steps away from them. Granted, they spend the money on it and they know it's out there, but most people don't even know what a billboard is made of—much less what happens to it at the end of its life.
With it not being "internal" to them, most of the big brands are looking at internal operations and ways that they can make that better and more sustainable. But they're not necessarily thinking about the impact outside their doors. When you look at just billboards alone (not banners or other material we work with), some of the large brands print upwards of three to five million square feet of material annually.
One of the things I uncovered is the jobs you guys are creating, particularly in the local community in Minnesota, in partnering with some community organizations that are helping people who otherwise might not have a meaningful opportunity in the workforce. Share a little bit about these partner organizations and what it means for you to be giving back to your local community like this.
Della: One of our main goals is to give back to the community. That's why we manufacture everything in the Twin Cities area. The St. Paul area has one of the largest Hmong communities across the country. They are all very skilled, and they have a great interconnection within their community. Many of them are women—grandmothers, mothers—who have English as a second or third language, and it's difficult for them to communicate. But it's way for them to come in and work with us, to be able to take the products home and sew. It also gives them the ability to continue in their traditional family lifestyle and work at the same time.
We also work with ProAct, an organization that works with the mentally and physically challenged. We have them do several different jobs for us. Sometimes, they will come into our facility and do some cleaning of the billboards and a variety of different jobs. Or, they will work on the products at their facility. We really feel it's huge to be able to offer these people opportunities they otherwise wouldn't have. It's amazing to become involved with that community, because they're such fabulous people. So it makes us really enjoy our work.
What are some of the brands you're working with? What is that process like to get them interested, and what products are they selling?
Kari: One of the sports teams we just finished a project for was the Indiana Pacers, and yesterday they had a golf tournament where their players and sponsors all came together and golfed. We took their banners from the stadium, turned them into coolers, and on the back of the golf carts, they each had a cooler filled with whatever you bring out on the golf course. We labeled them with where these banners came from. Then, at the end of the tournament, everybody got to take a cooler home with them.
It was supported by the Pacers, the players, the sponsors—to really start showcasing, hey, we care about this. And to open the conversation for them to talk about the other good things they're doing at the stadium and in the community. That's one of the things our products can help with—opening the conversation. Because it's very tangible. So instead of talking about the LED lighting or solar panels you put in, these coolers are something they can take with them and touch. It's a very tangible way to say, "Hey, we're going green, and we care that you guys know about this."
Another organization we work with: United Airlines. They take banners that have hung in the airports and billboards around the community, and then turned those into three different products. Theirs will actually be sold online through their EcoSkies United Airlines Shop. United is doing a ton of environmentally friendly things, from what they're serving on their planes, to conserving fuel, to really thinking about the carbon footprint they're making in their office as far as recycling. This gives their employees, people passionate about United as a brand, and their stakeholders a way to really see what they're doing.
What's it like to spearhead an organization as this mother-daughter duo? How does it impact the two of you, the team, and your work?
Della: I respect Kari as the most amazing person in the world, and we have always been on a track of time to do something together. Relan really met all of our desires—to give back, to do something that really matters, to do all of that. And because we both feel that way, it was terrific. We disagree enough so that we keep each other in check, but in general, it's a terrific relationship. I could not be happier that we are working together.
Kari: If there were three things I could say about having a family business, one would be respect. You obviously have to respect the other people. Second, you have to have a passion. You can't run a business without some type of passion. And finally, the support. As Della said, there are definitely disagreements, but I know I have my mom's support in everything I'm doing and we support each other to run and grow a business. To me, that's the best thing we can have.
---
Y Scouts, a leadership search firm, finds purpose-aligned and performance-proven leaders to help organizations achieve their missions faster. Ready to supercharge your leadership search and get the right person in your organization? Contact Y Scouts.