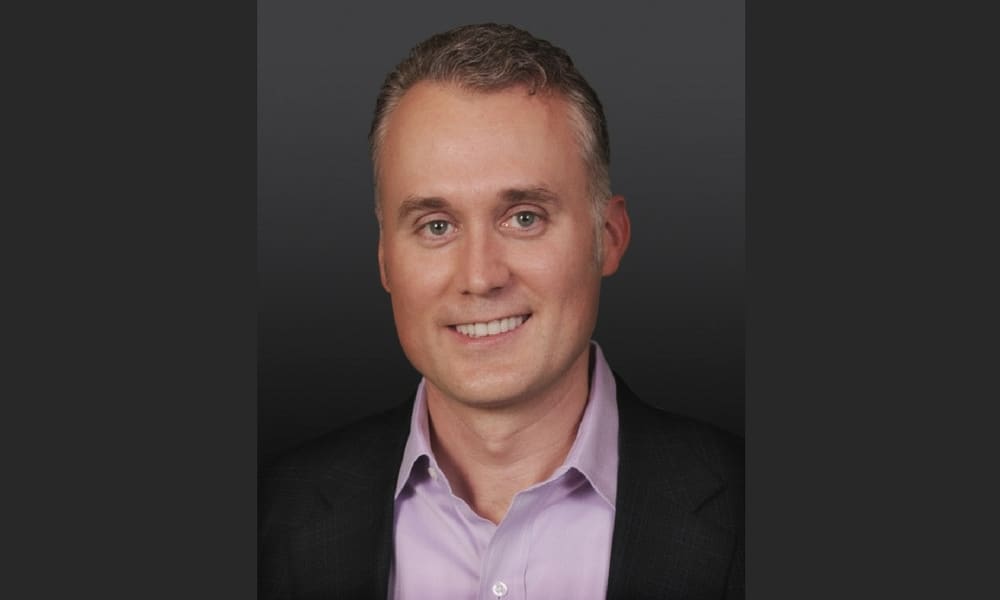 Today, we are interviewing Brett Hurt, the co-founder and CEO of data.world. To say Brett has accomplished a lot at a relatively young age would be an understatement. Brett has been a part of launching five start-ups, and, with the help of three co-founders, has just launched his sixth. Brett grew up in a household of entrepreneurs. His dad was the inventor of the first-ever halogen fishing light. At age seven, Brett received his first computer and began programming. This marked the beginning of a lifelong pursuit of Brett Hurt seeking to understand how things work.
Between ages 7 and 21, Brett spent close to 40 hours per week programming. He credits his parents, in particular his mom, with supporting him and helping him find his true passion. This passion led him to the co-founding of Bazaarvoice where he served as the President & CEO for 7 ½ years and the eventual IPO in 2012 — rated one of the top five IPOs in 2012 by the Wall Street Journal. Brett's current project, data.world, squarely focuses on building the most meaningful, collaborative, and abundant data resource in the world. This episode with Brett Hurt is full of meaningful life lessons and a series of great stories everyone will appreciate.
Show Notes
2:13 – Relevant & inspirational Abraham Lincoln quote
3:30 – Brett talking about his background growing up in entrepreneurial household
8:45 – Brett Hurt & his upbringing in programming and hard work
15:34 – How Brett's father turned down a big offer from Walmart
21:40 – Talking about losing his parents and starting his own companies and making a lot of money
26:14 – Talking about famous entrepreneurs/industrialists like Elon Musk
29:51 – Talking about business through lens of Trump election
35:22 – data.world
41:46 – Impact the data.world will have on the way people find the organizations they may eventually work for.
44:38 – data.world's setup as a public benefit corporation
50:20 – What's the best way to engage with what is happening at data.world?
54:33 – The key messages from Brett's 2015 commencement speech at the University of Texas at Austin Master of Science in Technology Commercialization
1:02:10 – The expected major increase in life expectancy & its impact on work
Show Links
Brett Hurt Podcast Interview
I want to start with a quote that I know will resonate with you. Abraham Lincoln once said, "There is just one way to bring up a child in the way he should go, and that is to travel that way yourself." You were born into a family of entrepreneurs. Your dad was the inventor of the first halogen fishing light. What was it like growing up in a house of entrepreneurship?
It was incredibly cool, and I love that quote. When I started data.world, I put a blog post out on luckyseven.io, and I quoted Lincoln with that same quote. It was an incredible experience growing up in an entrepreneurial household. At the time, you don't realize how much you're actually learning by working with your parents. They also had furniture stores I would work at. They raised me to intuitively understand the customer. How to serve the customer, ask the customer questions about how they found us, have them navigate the store more efficiently. And also do the hard work, like sweeping the floors.
That hard labor, too, is something you never forget as a child. The thing I remember most was that my friends were kind of jealous of my parents. I didn't entirely understand it, and I took it for granted because it was all I knew. As an adult, I realized that my friends were jealous that my parents truly enjoyed their work. They heard their parents complain about their jobs. That made a huge mark on me that, no matter what I do in life, I should do something I'm truly passionate about. Otherwise, why do it at all? There are so many programs that make fun of work. There's "The Office," there's "Silicon Valley," the movie "Office Space." These are all great fun, but their real tragedy is that a lot of people look at their work in that way.
Especially given the fact that the data shows we end up spending ¾ of our adult lives at work. For it to be anything other than meaningful seems like an incredible waste of an opportunity.
It is, and you only live once. Why not make it count? We were put on this earth to hopefully do great things, and I find it a real tragedy that so many people hate their work. That's no way to live, and it's no way to bring up a child, either. Your children are paying attention. My "innate" entrepreneurial skills are innate because of the environment I grew up in. My parents were some of the most important mentors I've had entrepreneurially. I very much miss them.
Was there a certain point in your life where you knew you were destined to follow in their footsteps and be an entrepreneur? Was it gradual?
If I trace back to my early roots, I started programming when I was seven years old. My mom — when she first got me the Pawn game, she could tell I was really interested in how it worked. I wasn't just content playing the game. I was maybe four years old then. How do electronics work? How does this magic come to life?
So, when I was seven, she read an article about the computer age arriving. Atari had come out with one of the first personal computers. She bought that for me because she thought it would make me interested in mathematics. My grandfather taught mathematics at UT Austin for over 35 years. My mom had majored in math as well as accounting. She thought this would really light me up. She was right, but she never anticipated how right she was. I then programmed over 40 hours a week from age seven to 21.
My mom had to have a superhuman discipline to keep everyone out of my way. The pressures of childhood — "You should be outside playing, you should be doing this activity and that activity." My second-grade teacher took my mom aside one time and told her I was going to be a loser in life. She told her I would be hopelessly lost, and that all I did was play with computers and talk about computers. She was really concerned about me. That really offended my mom, and she didn't tell me that story until I was an adult and was already successful. This passion for technology and how technology would change the world was really embedded from a very young age.
I'm forever thankful that my mom sat down with me and learned how to program with me and gave me that gift of finding my passion. It's one of the most important jobs a parent has is to help a child find out their true passion in life, and then let them do it with no judgment, no matter what societal pressures come along. But then, having that childhood, I didn't feel too comfortable interacting with lots of people.
I realized I wanted to go into business when I was in undergrad. I worked for Accenture full-time for my junior and senior year. The way I got that job was very karmic. At age 10, I helped an 18-year-old kid set up his first bulletin board system. He remembered that and called me as an adult. Later, I decided to become an entrepreneur. Deloy had this program where they would pay for your MBA, as long as you got into a top school. I launched four businesses while at the Warden School. Also, I worked regularly until three or four in the morning. I really established myself as an entrepreneur.
One lesson you learned early on from your dad involves a story about Walmart.
It's an interesting story for quite a few reasons. I remember so fondly working on the fishing lights with my dad, and learning about direct marketing with him. When I was 10 years old, Walmart approached him to sell his products (all fishing-related) — in all the stores nationwide. He told them no, and I just couldn't understand why he wouldn't take the chance to become a really big company.
I was really angry at him. I remember he sat me down, looked me straight in the eye and said, "Son, you may realize the value of keeping life simple one day, or you may not. That's your choice." He just didn't want to take on the growth of having big factories. He was comfortable. Someone later told me, "Brett, just because it was right for your parents doesn't mean it's right for you. You're a different person, and you should honor the drive that you have."
Even during the businesses that you have launched, you have always preached the importance of reflection time — even taking four, five, six, sometimes up to 10 weeks off for vacation throughout the year. Is that your dad's lesson ringing through?
I incorporated that lesson in that way. It's also non-negotiable that, no matter what I do in life, I must be there for our children's most important moments. My parents, I realized as an adult, were really your classic lifestyle entrepreneurs. You look at Elon Musk for example, who is the founder of three companies simultaneously. They are all dramatically changing the world. I'm sitting in a Tesla right now as we have this conversation, which is my favorite car by far. He has had a pretty challenging personal life. He works very hard, and that's what is right for him. Look how much he is changing the world. He's the ultimate expression of an entrepreneur that can change the world.
I choose to have some limits. My limits are that, no matter what's going on, I've got to be there for my children's most important moments. I've been married 20 years. It's a huge part of who I am. I have to have that reflection time, because that reflection time is what strengthens me as a leader. It helps me understand what I've learned and be able to apply that. People put massive pressure on themselves to say "I'm the CEO of a startup, and therefore I should work nonstop," and they do not take time for themselves. Their marriage, friendships or their physical health could fall apart.
Hopefully all entrepreneurs are passionate about what they're doing, but if they don't take that time, I would argue that they could actually create a worse company. Companies are so often a reflection of the leaders at the top. They must have a mental balance, or you have a whole company running around like chickens with their heads cut off.
I want to read a quote: "If the universe of data were suddenly made available, it would unleash the creativity of problem-solvers to combine different data sets, public and private, to develop innovative solutions to innumerable challenges." That said, what exactly is data.world?
data.world is basically a project that, in many ways, the world has been gearing up for. It's a social network for people who love data, to be able to share the data sets they love so they can work more effectively on them with other people in the public as well as with their teams. At the end of the day, we're creating the most meaningful, most abundant and the most collaborative data resource in history. That's a very ambitious goal. We're doing it as a public benefit corporation. The other nomenclature for this is a B Corp.
The reason I say that it's been in the making for a long time: you need to get to the point where storage costs and processing costs have fallen to where you could build something this ambitious. You also need to get to the point in the world where there are a lot of examples of the power of collaboration. A great example is GitHub. It has over 14 million programmers from all around the world who are collaborating and sharing open source code. It became a force multiplier for people in the programming industry. If you're a programmer, you'll just share your GitHub profile with a potential employer to show your work.
I very much envision data.world being what my children use in college, and them asking me, "Dad, what was it like before data.world?" And I would explain you had to email people and submit data on a thumb drive and you couldn't tell how people were working with the data and collaborating. But, as we get all this data in one place, it will create an enormous opportunity to solve the world's problems — whether it's poverty, climate change, cancer. You will be able to address any of that in data.world, and everyone can see how you addressed it and be able to create derivative work on top of it. It will accelerate all of our progress in humanity.
---
Y Scouts, a leadership search firm, finds purpose-aligned and performance-proven leaders to help organizations achieve their missions faster. Ready to supercharge your leadership search and get the right person in your organization? Contact Y Scouts.