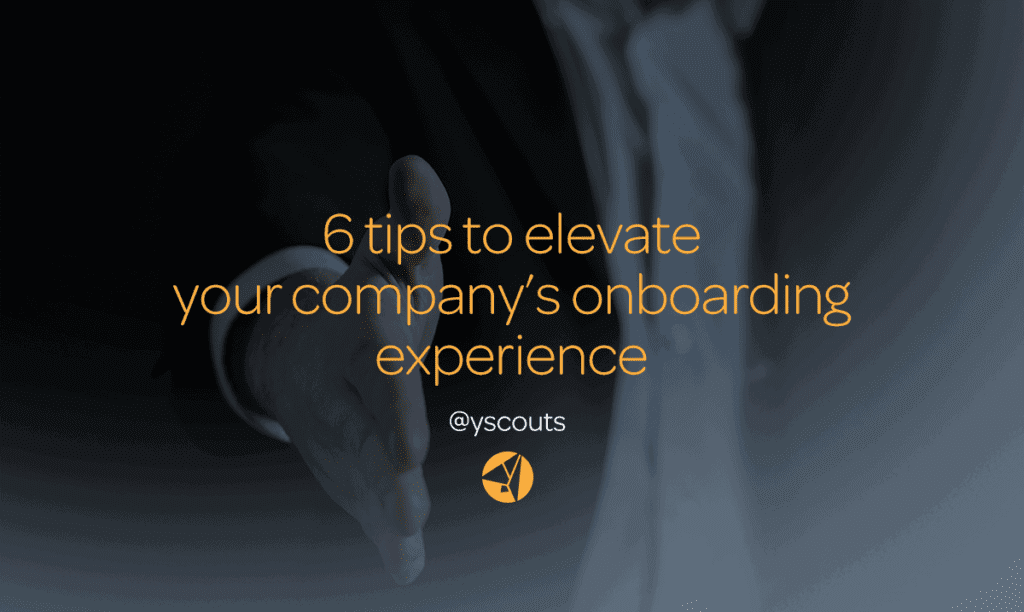 In just the first week, a new team member is able to identify if they have made the right decision to join your organization. To enhance the overall onboarding experience and magnify your employment brand, these are six tips to elevate your company's onboarding experience:
First Impressions
We tend to remember our first day of starting something new. Nothing feels better than walking into a new environment and feeling celebrated. It also cannot hurt to have a care package waiting for you on your new desk. Setting a realistic budget for new hires keeps things fair and consistent.
Mission and Values Alignment
Your mission is what your organization seeks to accomplish. At Y Scouts, our mission is to connect 10,000,000 people to work that matters. Our values at Y Scouts are: help first, learning crushes knowing, drive results, be grateful, and owning your numbers. These values are not just words on the wall, instead, they are a guiding reminder on how to practice them in work and in play. We hire our team members with this in mind. Do you have a training deck for your values?
History
The origin of the company is important. Knowing the purpose and the motivation behind the founders is key.
Onboarding Plan
A schedule makes everything easier, we make sure to make the transition as smooth and seamless as possible by providing information, meetings, and an open door policy.
Training
If a training program is not yet in place, it is a best practice to implement one. A training program creates a process that everyone can follow and adhere to. Consistency is key.
Feedback
Another helpful tip is to offer an open and safe place to give and receive feedback from your new team member regarding their onboarding experience. This will allow you to constantly innovate the process. There are many great technology tools for this now such as TinyPulse.
These principle tips will help ensure an elevated experience for your new team member.
Happy hiring!
Dan Zlaket is the Director of Finance and Administration at Y Scouts.  As the Director of Finance and Administration, Dan juggles many projects at once. His background is in Big Box retail, so productivity and pace are important to him. His passion for people is what motivates him to continue to evolve the Y Scouts brand.
---
Y Scouts is a purpose-aligned, performance-proven leadership search and development firm focused on transforming how people and organizations connect to work that matters. When you're ready to hire a new leader, Contact Y Scouts. If you are looking for your next leadership role within a purpose-driven, performance-focused organization, please join the Y Scouts Leadership Community.