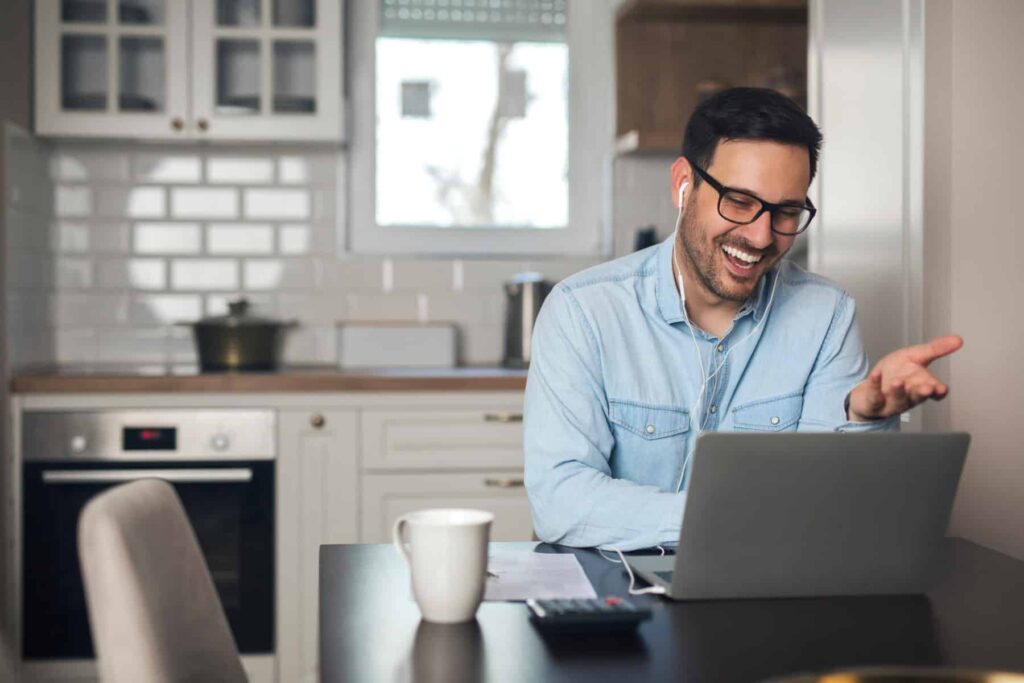 An employee's earliest experiences with the company can pave the way to future successes. These experiences include virtual onboarding. Remote working environments complicate every aspect of the hiring experience. But the hiring process doesn't end with the job offer. Now is the time to introduce new hires to the company, their team members and help them acclimate to your culture. Virtual onboarding is a critical component that you'll want to get right.
Like everything else that's changed during the pandemic, there are both challenges and opportunities in the virtual work world. It's a chance to overhaul your onboarding procedures to ensure that the process is welcoming and successful. The onboarding process should help ensure that new employees gain a thorough understanding of the organizational systems, the company's competitive positioning and where the industry is headed in the short and long term.
Of course, there is company documentation, compliance and technology training to complete. But that's the easy stuff. The greater challenge is getting a new hire working well within the company's unique culture. New executives may have a wealth of prior experience. However, even when they are closely aligned with corporate values, they can't be expected to immediately understand "how things work around here."
In addition, they may have other matters to juggle. For example, they may have moved across the country with family or assumed a higher level of responsibility than in the past. There's a lot to digest when accepting a new role. Some newly hired executives may feel an acute responsibility to work miracles during the initial 90 days.
It is a critical first priority, however, for executives to understand the environment in which they are expected to excel. When this happens, the executive has a much greater chance of success.
Here's what you can expect and what your team can do to turn the challenges of virtual onboarding into opportunities.
The First 90 Days: Time to Learn
Learning is more important than knowing, particularly for new executives. If you hire the right people, they will be keen to understand the challenges before they jump in and start making changes. That's why it's important to ensure that your new hires are relentless learners. Although the knowledge-gathering process can be accelerated, it can't be neglected.
Once onboard, executives can integrate into the culture through the school of hard knocks. For the sake of retention, however, it may be best to lean on team strengths. Pair newcomers with a people developer who can help them understand the unspoken rules and long-standing beliefs that underscore company rituals. It helps, as well, for new hires to read company documents, talk to team members, and listen to company stories, both of successes and failures.
Integrate New Executives into Teams
With an increasing number of remote working environments, integrating new employees into the team is more important than ever. They will need to promptly build effective working relationships. Always introduce new employees so that everyone understands who they are, why they were hired and the span of their control.
All employees in their sphere of influence should have a role in helping new hires at any level feel welcome. They can do this by introducing themselves and offering their assistance as needed. Facilitate the process by empowering different team members to take responsibility for aspects of the training, even those in junior roles who may have specialized knowledge or experience.
Provide Opportunities to Deepen Relationships
Remote teams have a unique challenge. They rarely see one another face-to-face. Fortunately, there are many different activities to help groups connect in authentic ways. In addition to in-person encounters, some companies host games or movies, lunchtime meet-ups and more using technology. 
Anthym is one of these technologies targeted to groups, remote or otherwise. It is a platform that combines storytelling with inspirational media sources, such as music, movies, books and television shows. Participants create a catalog of meaningful moments and memories in their lives using these media sources to symbolize the events. 
According to CEO and co-founder Brian Mohr, "[Anthym is] a way to help people…create bridges of connection and [bring to the] surface some of the uncommon commonalities that often exist, as well as celebrate the differences that we all share." 
Anthym is a tool that allows remote team members to share their personal stories with one another, creating bridges and promoting better opportunities for understanding among diverse individuals. Mohr continues, "It's a great way to build team cohesion and harness the power of…vulnerability-based trust by helping teammates really get to know one another on a much deeper level than the normal or more traditional water cooler type conversations."
Introduce New Hires beyond the Team
There are key stakeholders that newly hired executives should know. Make the introduction and help them understand why these connections are important. Better still, create a chart with notes that they can refer back to. Follow up with stakeholders after a few weeks to ensure that the relationship is off to a promising start on both sides. 
If hierarchy is important in your company, ensure that new employees understand who reports to whom and how the chain of command works. Someone coming from a relatively flat organizational structure may trip over the barriers when dealing with a hierarchy. This can be a particular challenge when you're not part of a physical office where it's clear who has the bigger office.
Provide Coaching
You may think that executives don't require much direction. In the beginning days, that's not true. Meet with them early and often. No matter what you discussed during the interview process, new executives are going to need more information. They have three important questions to address early on:
What are my goals, time frames and measures of success?

What specific strategies will I use to get the job done?

How does this support the mission and vision of the organization?
Help them troubleshoot any challenges, presenting additional insights into how the culture functions while encouraging them to be flexible in their approach. Set goals together so that the new executive starts to accumulate successes and continues to learn. Early wins are important, but it is equally important that the executive is positioned for long-term success.
Help Your New Hires Succeed
Every new employee is eager to make a good impression. In many companies, however, they may require help navigating the culture and the politics. That's not necessarily a bad thing. You want people who understand the challenges and how to deal with obstacles so they experience sustainable success in the long term. 
Those first 30 to 90 days are critical and determine whether your new hire is a fit or a flop. Follow these best practices to help ensure that virtual onboarding goes smoothly. 
At Y Scouts, we believe that you can't underestimate the power of relentless learning. If you're ready to expand your executive team, we can help you find the right person.