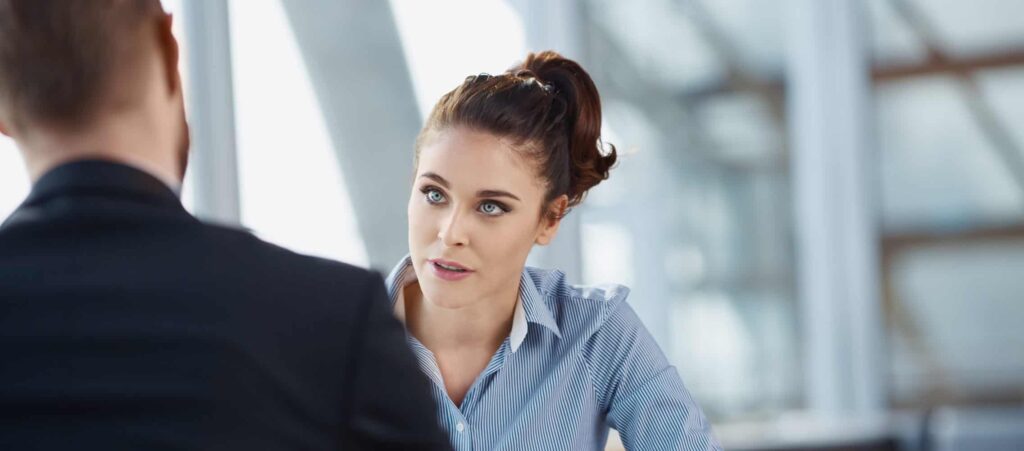 The hiring process can be a tricky thing to navigate as the hiring manager. In particular, how you handle the interview to have authentic and truthful conversations. At the end of the day, if the candidate is placed at a company, they are not aligned to or a role they are fit for, both sides lose out. And when both sides lose out, it has compounding costs for both the company and the candidate/employee. I think everyone has seen dozens of formulas for the cost of turnover. But in those formulas rarely are the cost to the candidate/employee taken into consideration. So the next time you see one of those formulas multiply it by 2 to make sure both sides are taken into account.
Traditionally, most hiring managers post jobs, and candidates reply with their polished up resumes. They are customized and embellished with all the details the hiring manager was looking for in the posting. So what could go wrong in the interview from here?!:)
While this statement might be a bit exaggerated, it is not far from reality. I want to share a few simple concepts that have helped our firm Y Scouts authentically align leaders to work that matters. Before I do, I must admit we do not ever post our clients' leadership roles to avoid the candidate gaming issue altogether. And we always take our leadership candidates through a covert discovery process before ever discussing the details of the role. After exercising this discipline for over seven years, we've learned some simple and actionable concepts. They work even if you have to post jobs because you're resource-constrained. Which for the most part, is almost every growing company out there.
Here are three things to take into consideration to make sure you are having authentic and truthful conversations in an interview.
Don't give away the answers to the test – If you do have to post jobs, be aware of what you're sharing in the posting. You don't have to share all the evidence you are looking for in the job posting. Create high-level success outcomes and a few key responsibilities. Make a list of the evidence and share it only with the internal hiring managers. During the interview, you'll want to listen for proof points and evidence of prior experience to satisfy the proof needed to perform in the role. Focus the job posting on purpose, values, people, and culture. And keep the specifics about the short and sweet. We have met very few candidates that enjoy reading a laundry list of skills and requirements.
Focus the first interview on what matters most to the candidate. While we realize you must prescreen candidates, and there is some required information needed, be patient. Get that after you've taken 15-30 minutes learning about what's most important to the candidate. We have found that what feels like more invested time on your part pays off in spades. Things we like to uncover right out of the gate are: About what do you care most? What's your purpose? What values would they never compromise and why? What are your strengths? What are you good at and want to do? What are you good at but don't want to do?
Take off your mask, and be you as you focus the beginning of the interview process on what matters most to the candidate. Share something personal about yourself. For example, if you ask the candidate what value they would never compromise, make sure you share what core value you would never compromise and why. This type of dialogue builds trust and authenticity and removes the masks for both the candidate and the interviewer. If you don't pull the mask off at the beginning of the process, you will never get it off later in the process.
Don't give away too much information in your job postings. Take the time to learn what's most important to the candidate. And, be your authentic self. Take off the masks!