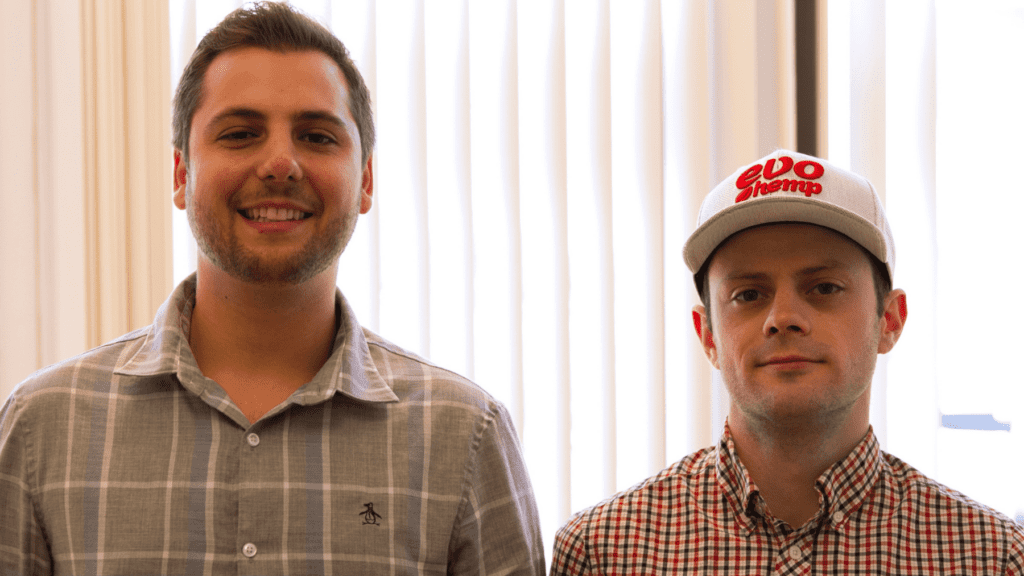 Ari Sherman and Jourdan Samel are Sales & Marketing executives in the natural products industry. Ari and Jourdan Co-Founded Hemp Health and natural foods brand Evo Hemp in 2012 to facilitate the evolution of the United States family farm. By establishing a supply chain of U.S. grown hemp, they're working to revive the country's agricultural system. The Evo Hemp brand was created to bring innovative hemp based consumer products to the U.S. market. Evo's product line consists of both hemp food products and CBD infused products; and can now be found in over 3,000 retail stores nationwide including HEB, Whole Foods Market Globally, Publix, Fresh Market, Kroger, Safeway & Costco.
In 2017, Ari and Jourdan were recognized by Forbes magazine as a 30 under 30 member in the Food and Drink category. In 2018 They were recognized by Marijuana Venture in their 40 under 40 category as well.
Their mission is focused on reviving rural communities out of poverty through industrial farming. Recently, they announced their partnership with Native American Tribes across the country. These partnerships will highlight how hemp can be used as a tool for economic growth and prosperity in rural areas.
Connect:
Ari Sherman LinkedIn
Jourdan Samel LinkedIn
Evo Hemp Spotlights:
Evo Hemp Expands Retail Footprint in Whole Foods and H-E-B Supermarkets
Evo Hemp Partners With Pine Ridge Indian Reservation to Grow Organic Hemp
American Hemp Documentary, Staring Jourdan Samel and Ari Sherman
Y Scouts is a leadership search firm that finds purpose-aligned and performance-proven leaders to help organizations achieve their missions faster. Ready to supercharge your leadership search and get the right person in your organization? Contact Y Scouts.