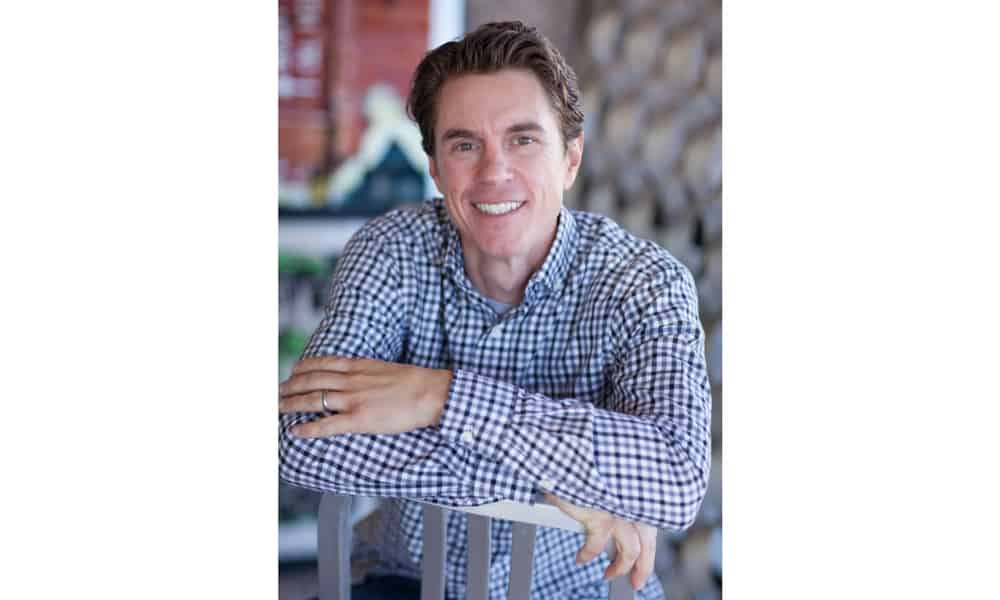 Today we're interviewing Craig DeMarco, one of the founding partners of Upward Projects, which is better known for its family of restaurants including Postino Wine Cafe, Joyride Taco House, Windsor, Churn, and Federal Pizza. In this spirited discussion, Craig shares stories related to:
Lessons learned watching his entrepreneurial father

The power of venturing off the beaten path, when visiting new places

The underrated quality of having a beginner's mindset

Challenges of growing a neighborhood-focused business and the creativity that comes from hard times

The amazing power of True Hospitality

Why having a purpose beyond profit leads to more profit

And, some other odds and ends that involve a VW Rabbit, and Alpine Stereo, skateboarding, and a Playboy wall installation
If you live in the Phoenix area, you'll love this episode. If you don't live in the Phoenix area, you'll want to listen in so you know where to eat the next time you visit the Valley of the Sun. And, if you have no plans to be in Phoenix any time soon, well, this episode is a great example of an inspired leader who wakes up every day with one purpose in mind – to raise vibrations. Enjoy this episode with Craig DeMarco.
Show Highlights
2:00 – Craig's eclectic history — through family moves, childhood stories, entrepreneurial household
4:03 – Valuable influences from his youth
6:37 – Working for someone else versus working for yourself
8:41 – Stinkweeds Records: the first album he purchased
9:40 – Prioritizing visits to non-touristy areas when traveling with his wife
12:03 – Returning from Italy to face a major neighborhood opposition to a restaurant use permit in Phoenix
16:20 – From naysayers to Postino enthusiasts
17:24 – Purpose: "to create spaces and experiences where people can connect"
20:17 – Aiming for a mission over money
21:00 – Failure rate among entrepreneurial ventures in the restaurant industry; prioritizing historically relevant buildings for these restaurants
24:45 – Creating a neighborhood around Central Ave. in Phoenix, complete with bike paths, etc.
27:50 – Opening Postino at Kierland Commons, as it didn't fit into the classic strategy for location
30:35 – The power of hospitality (such as serving families with young kids,
34:56 – One anecdote of a hardworking server at the Windsor restaurant in Phoenix
37:00 – Prioritizing employees before restaurant guests and seeking authenticity in new hires
39:04 – Having three other company partners: his wife, and another husband-and-wife team
40:55 – The #1 book Craig DeMarco re-reads and recommends
41:29 – Discussing the pursuit of joy
42:57 – The five core values of Upward Projects
44:59 – Billy Joe Armstrong quote & challenging the status quo
Show Links
5 Restaurants To Add To Your Bucket List
Craig DeMarco Interview
Given the gift of hindsight, as you reflect on your dad and his entrepreneurial spirit, was there ever any emphasis that he stressed on the importance of working for yourself versus working for someone else? Or was this something you just naturally fell into?
It was really a life lesson my dad was drilling into me from an early start. He had many entrepreneurial adventures and was up and was down. But he always said, "You always want to control your destiny." Working for yourself was a very important core value in our family. So I always knew someday I wanted to start my own company. I stumbled into the restaurant business because, when I was 15 years old, I had my first serious, heavy crush on this gal named Jamie Odell, and wanted to take her out, and realized that if I wanted to ask her on a date I needed a car.
Unfortunately, my parents didn't have those kind of resources. Even if they did, I don't know if they would have bought me one. So I rode my BMX bike down to a restaurant and got a job washing dishes, saved up $1200, spent $400 of it on a Volkswagen rabbit, put an $800 alpine stereo in it. It seems appropriate at the age, to have your stereo be more than twice the amount of your car. I'm off on a tangent here but I did end up taking her out on a date, on my 16th birthday, in my rabbit with my alpine stereo to see Modern English, the one hit wonder band that sang "I Melt With You." So at least I could say I was successful in closing that deal with that first crush.
During the first few years of your marriage, you and your wife Chris traveled a lot. You guys really prioritized visiting the non-touristy, more local-type spots when visiting major destinations. Was that by design? W
as there a specific experience that had led you to follow this 'off the beaten path' type of philosophy?
My wife injected me with the travel bug, wanderlust, and intellectual curiosity and discovery. She's always been like that. When we were together traveling, she was always doing research even pre-Internet. She researched Zagat guides or whatever she could get her hands on, and found the coolest, newest, trendiest places to go and see. We love getting off the beaten path as well as having those discovery moments. My favorite story is how Postino came into existence.
For my 30th birthday, my wife and I decided we were going to go to Italy with my mom and dad to celebrate. We'd already been there and done most of the major cities and tourist attractions. So we decided we wanted to see how the locals lived and get lost on a crazy adventure.
Chris Bianco, from Pizzeria Bianco's name, suggested we check out Luca, a city north of Florence. We found a farmhouse, rented it, flew over it. I rented an Alfa Romeo and drove around the North of Italy for a week or so getting lost in little towns and kind of just meandering around. That's what led to the spark to do Postino. We had this amazing experience in these little towns where people had a local hangout where wine was accessible and not snobby and affordable. We came back to Arizona looking for that, and it didn't exist — so we created it.  
Let's transition. I wanna talk about the concept of hospitality, and I want to focus on Danny Meyer, whose famous book "Setting the Table" talks about the power of hospitality. He says hospitality exists when something happens for you and it is absent when something happens to you. I'd love to get your take on this philosophy of hospitality.
I ate at Union Square cafe in Manhattan last Tuesday, with my wife, my parents, and my kids, and Danny was in the restaurant. I've been a fan since day one, fortunate enough to meet him. So, here's my take on hospitality, and this is what I tell a lot of the new leadership and it's very simple. Take a circle and cut it into 3 equal pieces. You've got quality products, you've got technically-sound service, and you've got connections the guest. Start with the quality products — essentially manufacturing. We take raw materials, add some value to them, plate them, and sell them for a profit. We have total control over raw materials we're using, and we don't compromise on quality — so our team members have a high level of pride in what they're serving and they care about it.
The second piece to this puzzle? Technically-sound service. Our training keeps getting better and better, giving you the skillset to do the job effectively. It's kind of "hit the ball and run to first base." Take the order correctly, enter it into the computer correctly, deliver it correctly, make sure the guest doesn't feel like they're in a business transaction. We have smooth, smooth service.
The third piece, the connection to the guests, is that it's our obligation, responsibility, and pleasure to raise someone's vibration. And I tell the team all the time when someone comes to visit us, we're going to get them for 50-70 minutes at lunch, maybe 75-100 minutes at dinner time, and they're coming in and life's tough, they have a flat tire, their kid got bad grades, they've gotta get a root canal, who knows. Life's just up and down, and it's our job to take them from where they're at and when they leave, be in a better place.
We need to raise their vibration in a positive way, and that also takes creating those moments and recognizing them and being special, making them feel important, finding ways to interject them with positive energy. And the staff always says to me, if we keep giving our positive energy away to all of the guests, aren't we going to be depleted? And I say no, that's really the most fun thing about this, the universe rewards you with more positive energy when you give it out, almost on like a ten X level. So, when someone visits us, yes — we're going to provide you with great quality products, yes we're going to give you smooth service, but more than that, we're going to give you connections.