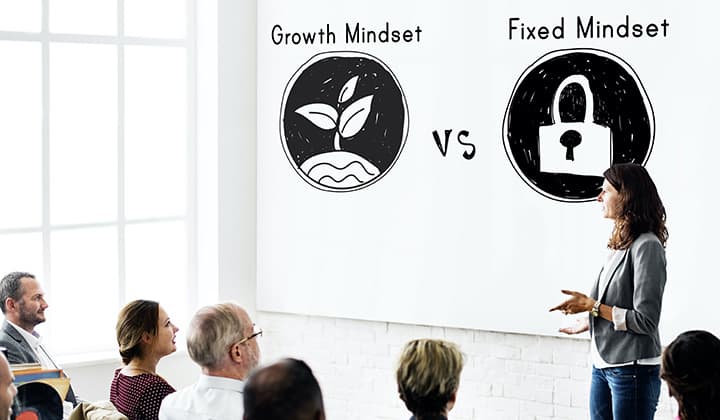 Leading people is a privilege and something I take very seriously. Employees look to their leaders for inspiration, guidance, support, and often time camaraderie. As leaders, it is our responsibility to take care of our employees, continue to grow our skillsets, and understand our gaps. 
I recently participated in a webinar through Lorman Learning Center. Ryan Gottfredson, Assistant Professor at CSU-Fullerton, led an extraordinary session on Leadership Mindset: The Key to Unlocking Effective Leadership. He began the session with some alarming statistics. 
39% of all employees have left their job because of their direct leader.
60% of all employees report their direct leader damaged their self-esteem
82% of all employees don't tell the truth about their leader
65% of all employees prefer different direct leader over more pay
The saying, "people don't quit their jobs, they quit their leader," continued to dance around in my head as Ryan was going through these statistics. 
Ryan posed a question to the group about leaders. Are leaders purposeful jerks? The answer is no. The studies Ryan shared all showed that leaders believed to have the best intentions but have low awareness. He shared that 95% of leaders think they're self-aware, but the data indicates that only 12%-15% are self-aware. 
So what does this all mean? To me, it means that we leaders are also human. Further, it means that we all have strengths that we bring to an organization or team. But, we also have gaps and areas to improve and grow. It is our responsibility as leaders to find avenues that help us continue to develop ourselves. 
So how do you do that? Time and money are not growing on trees, yet if you are like me, you may be wondering how to invest in your development. Below are some inexpensive ways to invest in yourself. 
Reading. There are many excellent books on effective leadership and Emotional IQ. Ryan Gottfredson is releasing a new book on Leadership Mindsets, and I cannot wait to read it. 
Leadership classes. There are many free classes offered by accredited universities that allow you to challenge yourself and learn. The best part is that you can find these courses with minimum cost or better yet, free!
Podcasts! There are a ton of leadership podcasts out today. 
Mentorship. The best development I have received is through my mentors. It is important to find mentors who are going to challenge you and push you a bit.
The world will continue to need strong leadership. And I can't speak for anyone else, but I don't want to be part of the statistics of leaders that have great intentions and low awareness.