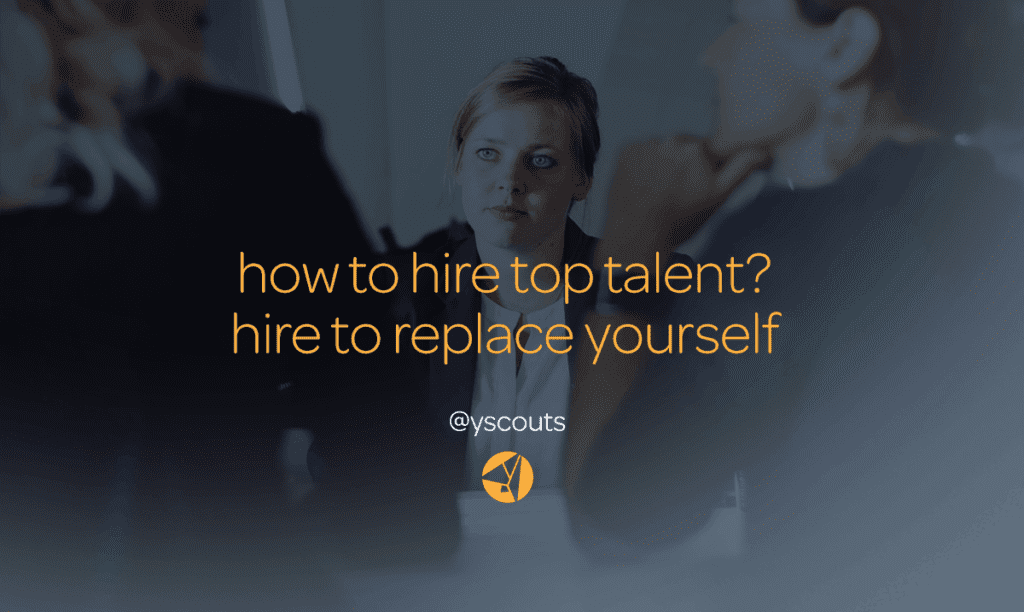 This article by Tasha Hock, Leadership Search Director at Y Scouts, will explore how to hire top talent and create an environment to replace yourself.
Forward-thinking leaders hire to replace themselves.  They understand that:
The most

inspirational

thing you can do is let someone know you believe in them.  

Hiring the right people is the most important thing to do.

The most

integral

thing you can do is equip them for success.
Strong leaders plan for the people on their teams to replace them. With each hire into their teams, they investigate how the new hire can
amplify success in unique ways.  By investing in their teams and "working themselves out of a job," talent-minded leaders provide professional development and stretch opportunities that allow their employees to build new skills and drive the business forward in meaningful, visible ways.  They retain top performers by engaging and challenging them. They create a positive talent environment that attracts more top performers.
In always having an eye to replacing themselves, leaders also make space for their own development.
Create an environment to replace yourself by:
Hiring people who are stronger than you are

Inspiring people by demonstrating the core values of your organization
Trusting people to make good decisions
Empowering people by holding them able to perform and being available when they need your support
Such an environment creates a talent culture and drives business results.  
So get out there and replace yourself!
Tasha Hock loves connecting people and organizations to work that matters. As a Leadership Search Director at Y Scouts, Tasha leads the Finance, Accounting, Legal, Operations, Non-profit and Social Impact practices. Gifs are one of her love languages.
---
Y Scouts is a purpose-aligned, performance-proven leadership search and development firm focused on transforming how people and organizations connect to work that matters. When you're ready to hire a new leader, Contact Y Scouts. If you are looking for your next leadership role within a purpose-driven, performance-focused organization, please join the Y Scouts Leadership Community.