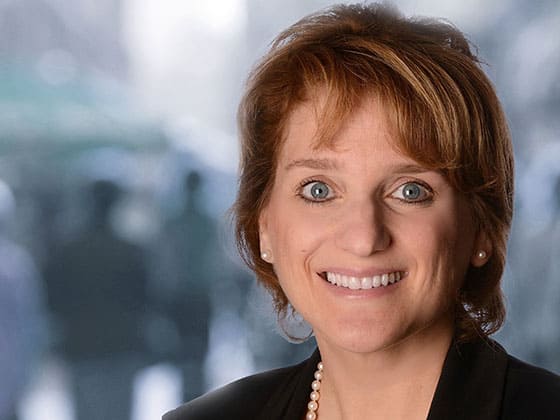 Nicole Spracale
Leadership Search Director
I have been incredibly lucky throughout my career. I have worked with great people, amazing brands and been able to make a difference because of the work I do. That is the power of being part of the workforce/employment space.
I started out my career in retail – and while I enjoyed what I did, let's face it, if your shirt doesn't perfectly match your pants the world will keep spinning. Later on, I went to work in the restaurant industry, and once again – flat beer killed no one. Next I was off to work in the manufacturing industry. Unfortunately, I never felt connected to the business, and this proved to be an early lesson in workplace culture and leadership.
Over time I found my place and my passion. Connecting people with companies, developing talent, and pushing leaders to grow and flourish. In 2002, I joined a small company called Jobing.com. Y Scouts co-founder, Brian Mohr, was there at the time, and while he was driving operations and sales, I was focused on all things people. About half-way into my 11 years with the company, another Y Scouts co-founder, Brett Farmiloe, joined us for a few years as well. My time at Jobing anchored my passion for connecting great people and great companies, for building systems and processes, and for having a fanatical focus on the experience everyone has with a company's brand.
Over the last two years, I have been keeping busy as an entrepreneur and consultant, only to realize the following: 1.) my true passion comes from doing things that result in helping people find work that matters, and helping companies find great people to accelerate their business, and 2.) I am at my best when I am working with, and around, a team of driven and passionate individuals who share a common goal. Lucky for me, Y Scouts exists and I could join in and help us create an amazing future for our clients, our candidates, the communities we serve, and each other. Bonus: I get to work with Brian and Brett all over again!
A little more about Nicole:
• I am married to my amazing and patient husband, Steve
• I have the most awesome daughter and friend, Haley
• I love to cook – and love to clean up afterwards
• I think decorating for Christmas is the best – can we do it now?
• I am really a nerd and used to be shy – don't tell, k?