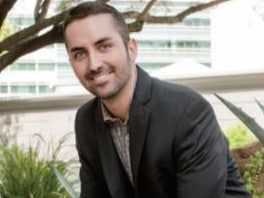 Nick Morrison
Leadership Search Director
Life is too short to be in a "job" that you're not passionate about and too precious not to do something truly meaningful. I have been incredibly blessed to be in a position where I can help those who are active in their careers and/or those who lead organizations/teams. I'm here to make the largest and longest-lasting positive impact that I can make.
The core of my career has been in executive-level, nation-wide search for companies from start-up stage to the largest publicly-traded companies. What have I learned over the years? The focus must be on providing as much value as I can to those that I work with.
At Y Scouts I am challenging the status quo of how our industry has conducted themselves. A company and professionals that conduct themselves to the highest standards of integrity is the place for me. If you feel like our approach to career/talent management could be helpful for you then please reach out to find out more!
More about Nick:
• Favorite leisure activities are golf, snowboarding and watching college basketball
• Some ways I give back are serving on the board of GET Phoenix, as a mentor at WP Carey and as a First Tee volunteer
• Education and knowledge mean the world to me
• I have an endless supply of dad jokes and movie quotes